Best Online Graphic Design Tools
Today, more than ever, selling products and services implies much creativity. To create content about your products means much more than presenting a list of specifications about them. It is necessary to make the clients and potential ones relate to what you present to them, to become one with your product. And this is possible with attractive and engaging visuals.
Technology's advancements force businesses to keep up with everything new to reach more clients. So does the online graphic design software, an image creator, and editor, which we will talk about in the following.
Compare Online Graphic Design Tools
See Results
Open Filters & Sort
InDesign is Adobe's software and hence part of their Adobe Creative Cloud. The pricing starts at just $20.99, where you get access to a complete package of tools, templates, and creatives to create...
Learn more about Adobe InDesign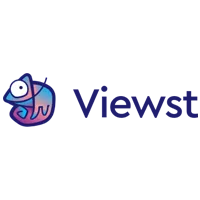 Viewst
Officially verified by the Software Seller.
Are you looking for a tool that can design all your creative ideas? Stop right here. I've found this amazing tool, and I want to share it with you. Maybe you know some stuff about graphic design...
Learn more about Viewst
Renderforest is an online graphic design software made for businesses of all sizes. It helps you create videos, animations, branding, mockups, presentations, graphics, and professional websites on a ...
Learn more about Renderforest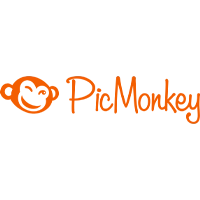 PicMonkey
Product not verified by the Software Seller.
PicMonkey is an online photo editing solution. It is widely available across different platforms, including Android and iOS. You can start using the PicMonkey photo editor app by visiting the respect...
Learn more about PicMonkey
Canva
Product not verified by the Software Seller.
You don't need to be an experienced graphic designer before you can create a Canva design. The Canva graphic design tool is a complete design tool for anyone who wants to be creative with desig...
Learn more about Canva
VistaCreate
Product not verified by the Software Seller.
VistaCreate (ex Crello) is a popular online graphic design app. Graphic designers, social media managers, bloggers, marketing professionals, and entrepreneurs use it to create various content for thei...
Learn more about VistaCreate
Pixlr
Product not verified by the Software Seller.
Pixlr is a software-as-a-service (SaaS) that offers photo editing on the go. It is a web-based solution that uses web technologies to provide excellent image editing solutions in your browser. Pixlr ...
Learn more about Pixlr
Kittl
Product not verified by the Software Seller.
Kittl is an online graphic design software that simplifies the design process and provides quick and easy creation of text-based designs. With its impressive gallery of over 1,000 templates, 180+ fon...
Learn more about Kittl
Creatopy
Product not verified by the Software Seller.
Cteatopy is a cloud-based banner ad creation platform that comes with many features. The tool enables users to design and create banner ads and manage and execute banner advertising campaigns through...
Learn more about Creatopy
Looka AI
Product not verified by the Software Seller.
Looka Ai is a web-based platform that allows anyone to create their own logo using AI-powered tools. This graphic design platform provides a designer-like experience. Additionally, this tool's ...
Learn more about Looka AI
What is Online Graphic Design Software?
Put shortly; graphic design tools are editing software that allows you to tell your story to customers most creatively and interactively possible. Your narratives can take the shape of photos, posters, presentations, even videos. In addition, you can create professional designs that can influence the consumers to feel closure with your brand and purchase your products.
The power an image or an illustration has is incomparable to a static block of text. A graphic design app lets you create unforgettable graphics that will stay with your customers for a long time. And this is due to the possibility of creating ads, stickers, collages, adding filters, effects, and playing with colors and lights.
Obviously, how could we miss social media posts? With the wide variety of templates online graphic design apps provide, your role as a social media manager will undoubtedly be simplified. Furthermore, it comes with customizable templates. Thus, you can tweak some features according to your needs to suit your size and format.
Benefits of using graphic design tools
The first benefit that comes to our minds when thinking about a graphic design tool is that it vests your content with appealing visuals that make it stand out. As a result, you can promote products and services, keeping pace with digital trends and aligning with your customer's desires.
Moreover, these are easy-to-use apps, and you don't have to be a savvy graphic designer. Even beginners can handle the wonderful creative features of graphic design software. In addition, you have a broad spectrum of templates from which you can choose what feels right for what you want to express to your prospects.
Because apps of this kind know that the creative process has higher efficiency when working with teams, they provide team plans allowing multiple users to manage and work on projects together. So, you can collaborate with your colleagues and share ideas. These are just a few advantages, but they will certainly help your business boost sales.
Key features of graphic design platform
Dare we say that it is an art software thanks to its capacity to allow ideas to come to life in a revolutionary and engaging way. According to your business content needs, you can create anything, from print materials, business cards, logos to videos and images for blogs. The sky is the limit. But take a look at the features that make possible these things:
Remove background
Add speech bubble
Add text
Use filters
Layouts
Drag-and-drop
Image SEO
Ads collection for social media
Team collaboration
Share and print
You have to be creatively loaded and inspired because the rest of the job is up to the online graphic design platform. Some of them come in free versions, so you can opt for one if you want to be risk-free. In addition, you will find many graphic design apps reviews that will ease your decision on our website!
Online Graphic Design Software Insights
Similar Online Graphic Design Software Categories