Best VoIP software
For a long time now, communication technology has exerted a force across space and time. Our connections occur mainly in the digital environment, firstly thanks to the invention of the phone calls and secondly to its forerunner, the VoIP software.
It is a breakthrough that can link people, customers, and businesses from a long distance with the help of an internet connection. And dare we even say about the low cost? Let's elaborate a bit in the following sections.
Compare VoIP Software
See Results
Open Filters & Sort
Kixie
Product not verified by the Software Seller.
Kixie is a sales engagement platform that allows sales teams to make ultra-reliable, easily automated calls and texts for top CRMs. With just one click, users can phone or SMS numbers from any Google...
Learn more about Kixie
JustCall
Product not verified by the Software Seller.
JustCall is an all-in-one system for businesses to get phone numbers from over 70 countries around the world. So, it is a VoIP system and much more, as the SaaS also offers automated text message ser...
Learn more about JustCall
VoIP.ms
Product not verified by the Software Seller.
Voip.ms is a cloud-based VoIP software with over 50 features and hosted products in to more than 60 countries. This comes with the particular advantage of offering you more than you need features and...
Learn more about VoIP.ms
MightyCall
Officially verified by the Software Seller.
MightyCall is a sophisticated VoIP system engineered to combine all client queries from phone calls, emails, and social media, into one queue to contour the chase of issues. Unfortunately, its target...
Learn more about MightyCall
CallHippo
Product not verified by the Software Seller.
CallHippo is a virtual phone system designed to help businesses increase agent productivity, automate workflows, and reduce communication costs across international teams. With its cloud-based platfo...
Learn more about CallHippo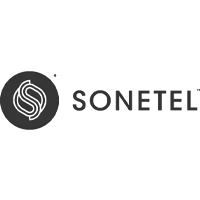 Sonetel
Product not verified by the Software Seller.
Sonetel is one of the best VoIP providers you can find. It focuses on small businesses, international businesses, and enterprise customers. They offer three primary services to those customer types: ...
Learn more about Sonetel
RingCentral
Product not verified by the Software Seller.
RingCentral MVP is a cloud-based VoIP solution available through a mobile computing application. It offers video and audio conferencing, desk phone rentals, collaboration tools, and integrations with...
Learn more about RingCentral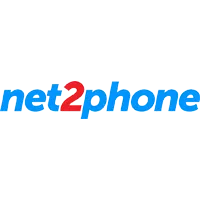 net2phone
Product not verified by the Software Seller.
net2phone is an over 30 years UCaaS phone service provider that offers VoIP solutions for businesses and helps them have a better communication solution and strategy for customer service, internal co...
Learn more about net2phone
VoIPLy
Product not verified by the Software Seller.
VoIPLy is a communication service provider that offers mobile and flexible solutions for homes and businesses of all sizes. Its products and features are designed to provide businesses with a communi...
Learn more about VoIPLy
GoTo Connect is an all-in-one communications solution designed for small and medium-sized businesses (SMBs). It is a cloud phone system that combines VoIP phone system characteristics with online, au...
Learn more about GoTo Connect
What is VoIP phone service?
VoIP is the technology everyone uses, but few know it has a name. So let's see what VoIP means is to start presenting its merits.
A VoIP software stands for voice over Internet Protocol, and due to this disruptive development, users can place and receive phone calls over the internet. Unlike a traditional call, VoIP call has a slightly different process of encoding voice communication.
Shortly, because we are talking about activities on the internet, we are referring to data. Thus, the callers' voice using VoIP is encoded in digital data recorded then into tone signals. 
Everyone with an internet connection can make internet calls through VoIP. It is a piece of software widespread over small and large businesses that look to keep in touch more effectively with partners and prospects. 
The phone service is not limited to making phone calls, but it encompasses a wide spectrum of activities over the internet, like video calls, instant messaging, or file sharing. 
Benefits of using VoIP phone number
We were talking about dialing someone over long distances. And here emerges the first advantage of using VoIP service. For example, small businesses and larger ones have many phone calls to place in a day, and some of them might be out of the free area included in the local mobile network. Thus, the VoIP system manages to save the company's money formerly spent on long-distance and international telephone charges. 
In addition, this is a very flexible alternative to the traditional phone service. For example, you can make and receive voice calls on multiple devices using the same phone number.
Whether a mobile phone, tablet, laptop, or smartwatch, you will always be on track with a stable internet connection, free from the risk of missing important calls. This is what we call increased accessibility and complete portability. 
Depending on which area you are in, a VoIP phone that uses a broadband internet connection might be more effective in voice calls quality. This is why before making a decision, businesses should verify that their internet connection meets the VoIP service demands. 
Best features of VoIP service to look for
Unlike regular phone lines, a VoIP system offers users many interesting features available only with internet access. Next, we want to mount some great features that enable software of this kind to be called the best VoIP phone service:
Call analytics
Call recording
Mobile app
Priority alerts
Conferencing
Instant messaging
Higher scalability
Nowadays, technology can improve our daily activities, making them more qualitative, automated, flexible, reducing costs. VoIP is the kind of software that might streamline your workflow. If you'd like to learn more about this service, keep an eye on our honest reviews to help you make the right software decision!
Similar VoIP Software Categories