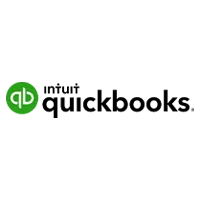 QuickBooks Coupons, Promo Codes & Discounts | September 2023
Disclaimer
We sometimes use affiliate links in our content. This won't cost you anything, but it helps us offset the costs of paying our writing team. Thanks for your support!
Save 50% off for 3 months with QuickBooks Payroll
Save 50% on Quickbooks Payroll for 3 months. Click the button and get access to the offer straight away.
Expired QuickBooks Coupons
Get 40% OFF the first 6 months at QuickBooks
MEMORIAL DAY SALE! Save up to 70% on QuickBooks Online Now!
MEMORIAL DAY SALE! Save 70% on QuickBooks Payroll Now!
About Quickbooks Coupons
Are you at the begging of your entrepreneurial business, or are you a business owner running a small or medium-sized business? You can save 40 hours of boring accounting and bookkeeping tasks through automation. QuickBooks is one of America's favorite accounting tools, with over 2.7 million users. The tool comes with an easy-to-use and friendly interface. If this is something that could come in handy for you, here are some QuickBooks coupons to also save precious bucks!