Best SMS Marketing Software
Nowadays, it is easier than ever to stay in touch with customers and potential clients. All business owners and marketers know that attracting prospects is essential for the proper functioning of a company. Therefore, most use SMS marketing strategies to reach people directly in their text inboxes. 
Staying in permanent touch with your target audience will give them the feeling of belonging to a community. And that's what you want to create! A strong and coagulated group that is interested in your company. 
Compare SMS Marketing Software
See Results
Open Filters & Sort
TextMagic
Product not verified by the Software Seller.
TextMagic provides businesses with dependable platforms for implementing SMS marketing campaigns. TextMagic is an all-in-one mass messaging solution that allows you to communicate with your customers...
Learn more about TextMagic
SimpleTexting is a business-free texting app that makes it easy for you to send text messages and receive text messages online. It has simple tools for sending texts, managing your contacts, and auto...
Learn more about SimpleTexting
MailerSend
Product not verified by the Software Seller.
MailerSend is a transactional cloud-based email system that offers extensive options for developers. It is also intuitive and ready to use for non-technical users. This means your team members can al...
Learn more about MailerSend
Omnisend
Product not verified by the Software Seller.
It's' an all-in-one marketing automation tool developed for growth-focused e-commerce platforms. Omnisend is more than an email marketing automation tool with five channels to reach your ...
Learn more about Omnisend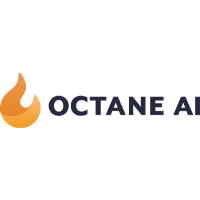 Octane AI
Product not verified by the Software Seller.
Octane AI is an all-in-one platform for SMS automation, quizzes, and Facebook messenger. It offers customizable opt-in tools to grow the marketing list at a rapid rate. With the help of these engagin...
Learn more about Octane AI
Thryv
Product not verified by the Software Seller.
Thryv software is a customer relationship management (CRM) tool that aids in the automation of procedures. As a consequence, you might get greater outcomes in less time. The platform offers a whole ne...
Learn more about Thryv
Drip
Product not verified by the Software Seller.
First, you don't have to become a digital marketing expert with Drip. This software's primary purpose is to be a marketing professional in your place and move your focus to the actual bus...
Learn more about Drip
SlickText
Product not verified by the Software Seller.
SlickText is a text marketing platform designed to help businesses of all sizes communicate with their customers through SMS messages. With this tool, businesses can easily create and send text messa...
Learn more about SlickText
Trumpia
Product not verified by the Software Seller.
Trumpia is an SMS marketing platform that enables businesses to engage with their customers through text messaging. The platform offers a range of features that make it easy for businesses to create ...
Learn more about Trumpia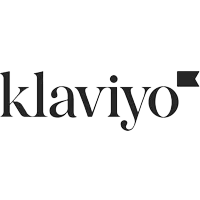 Klaviyo
Product not verified by the Software Seller.
Klaviyo is an email marketing software specialized in eCommerce stores. It is best on platforms like Magento, BigCommerce, and Shopify. With Klaviyo software, marketers can deliver personalized newsl...
Learn more about Klaviyo
What is SMS marketing?
SMS is not only a service people use to keep in touch with their friends, families, or coworkers. The short message service can be used as a digital marketing strategy so that businesses can send offers, promotions, news, and coupon codes to their clients. Sms marketing allows you to design a strategy based on texting via automated text messages. Text marketing is a simple and easy way to approach clients and increase your return on investment.
SMS marketing includes welcome texts, product launches, seasonal sales, discount announcements, requesting customers to fill out surveys, or other promotions.
How to do SMS marketing?
The best way to do this kind of strategy is by using SMS marketing platforms to help you automate text messages. You can find on the market many tools specialized in providing only SMS marketing, but there are also other more extensive systems for other marketing automation efforts.
These kinds of platforms are easy and user-friendly. You have to upload your contacts list and their info, and the software will get all the work done, including tracking the marketing campaign data.
Does SMS marketing work?
It seems that customers like this approach, too, with statistics showing that 70% of them think receiving a sales message is a good marketing strategy to catch their attention. Moreover, people open messages received via SMS quicker than an email. This happens because SMS marketing is a more personal way to keep in touch with people.
In addition, the SMS marketing strategy has the advantage of tracking the performance of your sales messages. Some strategies to find out if it works are providing coupon codes available only via SMS campaign or links to your web page. This way, you will see how many sales and web visits you get with the help of this strategy.
Best practices of SMS marketing to increase sales
You should consider some SMS marketing best practices before starting to hit your customers' phones. However, there are several guidelines to follow when designing an SMS marketing strategy. First, marketers have to obtain permission from contacts to send sales messages.
At the same time, it is important when you send SMS messages. Since it is a more personal way of contacting clients and potential customers, you don't want to bother them too frequently.
Instead, text message them when you have something important and urgent to announce. And consider the time of the day you apply this marketing strategy. For example, using a discount received through a message at 3 AM won't happen. And customers will be disappointed by the lack of professionalism of your business.
Thinking about how long should be a sales message is also essential. Don't get too lost in details. When you have the opportunity to approach people directly in their text messages, be as quick as possible.
SMS Marketing Software Insights
Similar SMS Marketing Software Categories