Salesloop
Disclaimer
We sometimes use affiliate links in our content. This won't cost you anything, but it helps us offset the costs of paying our writing team. Thanks for your support!
Exclusive 25% Off On All Salesloop Pricing Packages With Coupon Code
Sales leads on steroids with the SalesLoop Managed Service Coupon
Save on Lead Generation with the Salesloop Solo Coupon
Save yourself some time & get a SalesLoop.io Team coupon
About SalesLoop coupons
Automate your sales lead generation process & save bucks with SalesLoop coupons! B2B sales have never been easier than now. Integrate Visitor Queue or Leadfeeder and lose none of the clients visiting your website, as SalesLoop will contact them on LinkedIn.
Get started with SalesLoop with a 14-day free trial and come back for your coupon code available on any of the SalesLoop pricing packages on their website. So, here is what you must do once you are done with your trial or want more.
Create an account or enter your account
Finish the free trial or double your reach by choosing a plan in the upper middle section of your account
Choose the right pricing package for you
Enter the coupon code in the box right before the order button
Are you an entrepreneur, salesperson, or recruiter doing the unthinkable manual lead generation labor? Automate now! SalesLoop is the answer you have been looking for. With the Managed Service package, you have full support from SalesLoop Ltd for your campaign and a dedicated account to take care of anything related to your lead generation process.  
Why should you choose the Manages Service from SalesLoop?
First, you have your account manager, that will optimize your lead generation and automation to the maximum. Second, you can connect an unlimited number of accounts and are guaranteed a reach of 10-50 messages at 1200 leads. Third, meetings will be booked directly into your calendar. Forth, for security reasons. SalesLoop.io uses IP security protocols to login into your account, and they never actually see your password as they get it cryptically every time. Finally, you will have weekly metrics reports and feedback calls with one of the SalesLoop representatives.
Now, if this is not useful, I don't know what it is !? So you practically have an expert who works to boost your sales without all the implications of hiring one that works for you. How great is that?
Are you a sales representative sick of wasting time on cold calls and follow-ups?
Then you are in the right place. Take advantage of the Salesloop coupons.
Salesloop is a state-of-the-art lead automation software that promises to save you tons of hours in all the boring and exhausting work lead generation implies. Now, if you are still wondering why this product is, it's simple. First, for the amazing integrations it comes with. Salesloop integrates with Leadfeeder and VisitorQueue, tools that will provide you with 98% of the companies that visited your website that you don't know. Think about it! Wouldn't that be awesome? Second, because it solves one of your main concerns regarding lead automation safety, Salesloop comes with a top-notch account security system to ensure your LinkedIn account's safety. Now, don't we all want that?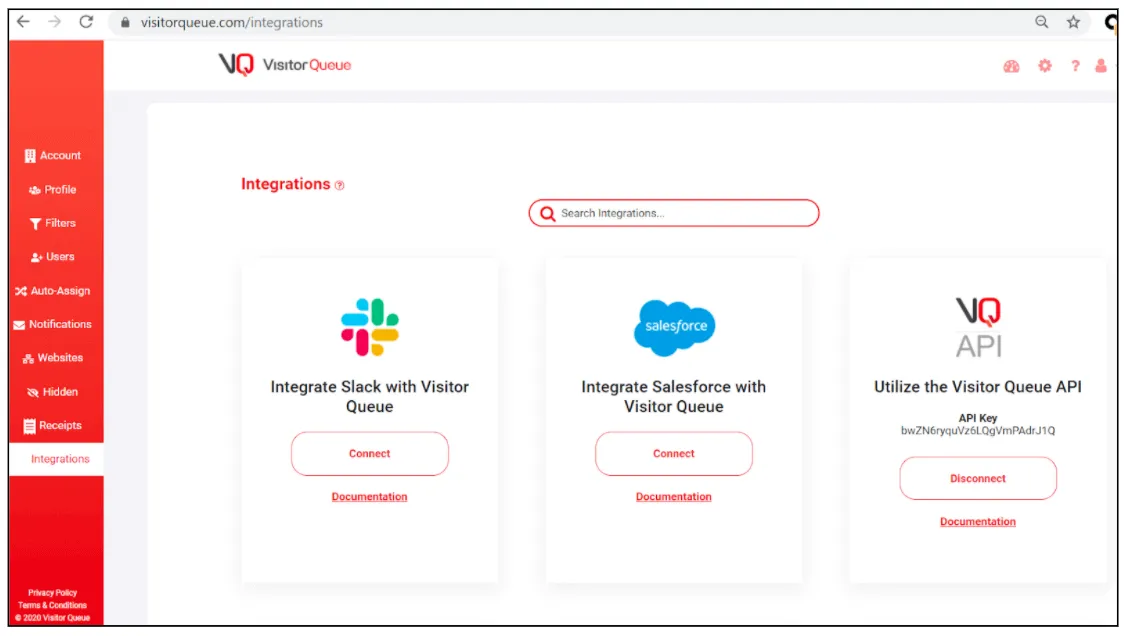 How to claim your Salesloop coupons?
You first have to visit their website by pushing the button. Then once you proceed to the purchasing process, insert the Tekpon coupon code in the checkout section, and you are good to go.
System Requirements:
LinkedIn Free Account, Sales Navigator, Recruiter, or Premium
Cloud-based solution – Mac OS & Windows
Important Details:
Billed monthly
Only one account can be connected with the Solo Plan
Works better deliver more leads and details with the premium accounts due to LinkedIn limitations
The discount is available only with the coupon code
In a world of AI, why don't you cut yourself some slack and automate your LinkedIn lead generation?
Yes, the world today is more and more automated. Why don't you give your team time to create meaningful relations instead of wasting energy and time on manual labor?! Did you know that automating will be the same 48h/month for each team member? Now that I caught your attention let's speak about the Salesloop coupons available.
SalesLoop.io is a LinkedIn automation service. The Team package essentially allows you to automate 6 accounts all at once. Above all, this is in a super safe environment without the risk of blocking any of your LinkedIn accounts due to the super performer security system.
Essentially all you have to do for it to work is connect the 6 accounts to the program and start the automation process. SalesLoop will work on generating leads for you even with your computer shut down.
Moreover, the integrations Salesloop comes with will also help your campaign be more personalized and cohesive. LeadFeeder will provide you with the contact information of 98% of the companies that visited your website but never contacted you. 
SalesLoop.io will take that data and give you the best matching LinkedIn profile of the most appropriate decision-makers from that company in your line of work.
System Requirements for Salesloop.io
6 LinkedIn Free Account, Sales Navigator, Recruiter, or Premium
Cloud-based solution – Mac OS & Windows
Important details
Subscription-based package
Self-managed
Available only with the Coupon Code