Appy Pie Alternatives
There are plenty of Appy Pie alternatives in the market.
Appy Pie is the jack of all trades but the master of none. It offers website and app creation features but lacks the depth required to claim the throne in any department. For example, if you are building a basic app or website, you can go forward with this app and see what it offers.
However, Appy Pie doesn't meet the industry standard for complex business logic implementation and advanced features. This is partly because of its implementation and heavy reliance on third-party solutions to serve those advanced features. Another big con is its user experience. It feels outdated and cluttered.
Moreover, it also feels slow. So, with all those cons in consideration, what are your options? Well, let's list the Appy Pie alternatives below.
Android Studio
Create native Android applications using the best-in-class editor. However, it requires you to know how to code and have in-depth knowledge of Android systems. It is free to download and use. However, you must pay fees to upload your finished app to Google Play Store.
Bubble
Bubble is one of the best no-code software creation platforms. It takes a different approach than Appy Pie and offers a more streamlined approach to app building with prototyping, launching, iterating, and scaling. Moreover, the editing solution is also clean with precise descriptions. Bubble-paid plans start at $25 per month, where you get access to the core platform, its API, a custom domain, and email support. However, you can try its free version, where you get limited core platform features with community support.
AppSheet
When it comes to a no-code app creation solution provider, AppSheet also comes to mind. Google's AppSheet can simplify app creation without writing a single line of code. You must import data from cloud storage providers, including Dropbox, Excel, Smartsheet, Salesforce, etc. Of course, you can also start from scratch with your idea or use the already-available template on their platform.
Like Appy Pie, it also lets you customize your app completely with custom rules. However, you may find AppSheet more accessible and customizable than Appy Pie. Here, you can work with UX, Behavior, Security, Automation, Intelligence, and Data. AppSheet pricing starts at $5 per user per month. In addition, they offer standard enterprise plans where you get more advanced features, including machine learning, team management, and priority customer support.
Wix
Meet Wix if you are into website building and looking for a more formidable solution. It is a great alternative to the Appy Pie Website Builder solution. Wix offers a better user interface and a better way to edit and publish your site. It is also free to try; you can see how it works before investing money.
Like Appy Pie, you must also answer a few questions and choose a template here. Once done, the wizard will create a website that you can customize or add advanced features. Moreover, you also get to edit the mobile view and optimize the final website for search engines. Wix pricing starts at $16 per month and goes up to $45 per month.
There are other notable Appy Pie alternatives, including:
Zapier – for automation
Ninox – for no-code business app development
Zoho Creator – a visual development solution that lets you create a custom application
Caspio – build an online database app without coding
Appy Pie vs. Wix
In this section, let's compare Appy Pie vs. Wix. The first offers tons of solutions, including Website Builder. In addition, Wix is also a website builder solution but excels at what it offers. Likewise, both offer mobile app development with the "no-code" philosophy. However, if you want to pick a winner, it has to be Wix.
Appy Pie is great, but it needs to keep up with the current market standards, including improving its user experience. But that doesn't mean that Appy Pie will not let you create a workable website using its Website Builder or an app using its app builder. It is capable, but Wix has more on offer.
For example, Wix offers a more capable editor for website and app creation processes. In addition, the Wix platform comes with Editor X, which lets you fully control your website grid layout. Moreover, it offers a massive collection of 800+ website templates. Finally, if you want advanced development, you can utilize Wix's advanced features as it utilizes Velo's open dev platform.
As for pricing, Wix is more expensive but makes it up with more high-quality features.
Appy Pie vs. Android Studio
Appy Pie offers a no-code solution for creating apps. You can use it to create both Android and iOS apps. But, it is very limited when customization or adding advanced features.
On the other hand, Android Studio is the defacto standard for building Android apps for any Android device. In addition, it is a code editor which offers all the tools required to do native Android development from end to finish. Unlike Appy Pie, this is not a no-code platform.
To use Android Studio, you need to know how to code and know the technicalities of the Android platform. However, you can create a custom native app that performs well for the Android platform. This is not true for Appy Pie, even when they claim that apps created using Appy Pie offer performance similar to native app development.
Some of the well-known Android Studio features include:
Visual layout editor
APK Analyzer
Fast emulator
Intelligent code editor
Realtime profilers
Flexible build system
As for pricing, Android Studio is completely free to use, whereas the other requires a subscription.
Appy Pie vs. Bubble
Our last comparison is between Appy Pie and Bubble. The Bubble is a strong contender for the best no-code creation platform. Also, it offers an extensive drag-and-drop builder capable of creating animations and layouts. In terms of functionality, you get complete customization using drag and drop builder and the ability to use dynamic content on your website.
Correspondingly, Bubble also offers a scalable hosting infrastructure with advanced features such as version control and backups. However, it lacks in its plugin list, and similar to the first, you might not be able to create a complex or high-demanding website on the platform.
Bubble pricing starts at $25 per month. Also, you can try out its free version before getting any of its paid versions.
Create beautiful, branded flows, no coding skills are required.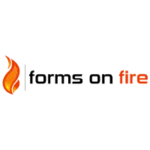 Easy to use no-code app & mobile forms builder for everyone.

The site you want — without the dev time.