Bandicam Alternatives
Even though Bandicam offers a seamless recording, it does have some drawbacks associated with it. For example, you can only run it on Windows. So, if you have a MAC or Linux machine, you have no choice but to look for Bandicam alternatives. Also, Bandicam's free version limitation can turn off many users, and that's why these users would look for an accessible alternative to Bandicam. Let's list the best Bandicam alternatives below:
OBS stands for Open Broadcaster Software. It is an open-source video recorder that supports macOS, Windows, and Linux operating systems.OBS is very popular and offers extensive customization when it comes to recording. For example, you can add multiple sources to your video. Moreover, you can also easily switch screens during recording or do an audio mix to improve your sound output.
Wondershare Democreator lets you record your screen so that you can create tutorials, presentations, and video demos. It also allows you to record game moments and shares them with your audience. Unlike Bandicam, Wondershare DemoCreator supports various platforms, including Windows and Mac. It also offers the option to edit audio and video separately. Moreover, you can also enhance your videos using visual effects.
CamStudio is a free Bandicam alternative, which you can use to record your screen in the AVI format. The software is also easy to use and offers a good option for those with a limited budget.
Screencastify is very effective when it comes to recording your screen. The most significant advantage you get is that you can make it work from your browser. It is free to use, and you can easily add it to your Chrome or Edge browser. A lightweight approach is an excellent option for office professionals who want to share their work with their colleagues quickly. Some of the critical features of Screencastify include simplicity, annotation, and easy sharing.
Camastia is an all-in-one solution for working with screen recording and video editing. It is a dedicated solution that lets you create professional videos for your audience. It also supports effects. Some key features include templates, simplified editing, webcam capture, music, and screen recording options. You can also try out its free trial to see if it fits your needs.
EaseUS RecExperts is also a good alternative to Bandicam. You can record videos or screenshots on a selected area or the entire screen. RecExperts is as easy as Bandicam, and you can use it to output 4K and 1080P recordings.
[/wpsm_list]
Bandicam vs. OBS
One of the best Bandicam Alternatives is OBS (Open Broadcasting Software). OBS is free and open-source, which makes it always a better option than Bandicam. On top of that, you also get better features with OBS than with Bandicam. But what exactly is the difference? Let's explore the key points below.
When it comes to installation and setup, Bandicam offers a better experience. You can get started quickly with it. OBS installation and setup is also easy; however, you may have to configure and play with the options more to get OBS working to your desired preference.
Both Bandicam and OBS offer good interfaces. However, if you take ease of use, then OBS is not easy to use. To use OBS effectively, it is always a good idea to go through the tutorial. Yes, it is not that user-friendly. For Bandicam, you do not have to struggle that much as its user interface is simple to use.
When it comes to recording, both OBS and Bandicam have something to offer. In the case of Bandicam, you can easily record audio, microphone, and system sound. Moreover, you can also record audio for up to 24 hrs without interruption. In the case of OBS, you can record multiple channels. The audio recording is also crisp, and you can capture different audio signals simultaneously. With OBS, you can work with professional-grade audio, which you can easily integrate with social media platforms.
For image quality, both Bandicam and OBS offer similar performance and options. For example, you can record videos at resolutions ranging from 1080p to 4K. You can also change the video codec and adjust FPS up to 120fps.
Bandicam only supports the Windows platform. That's a huge drawback if you are using a machine with a different operating system. OBS supports wider operating systems, including macOS, Windows, and Linux.
In performance, both offer different approaches. Bandicam, for example, provides support of up to 480 FPS. You can also create recordings of external devices with Bandicam. However, OBS doesn't support FPS up to 480, but it does offer a wide range of features. For example, with OBS, you can create automated live steam, downscale your video, upload video securely and add multiple sources.
Bandicam follows a freemium model. You can use this way, but it is limited to the time you can capture a video(ten minutes) and the Bandicam watermark. On the other hand, OBS is entirely free as it utilizes an open-source license.
Which one of the Bandicam Alternatives best fits your needs?
Screen Recorder for Perfect Captures.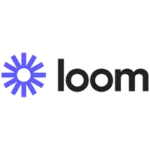 Record quick videos to update the team & cut down meetings by 29%