Bookafy Alternatives
Bookafy Best Competitors
If you're looking for the best online scheduling software, you're in the right place. Bookafy is a good product, yet not the best. But it has plenty of competitors that you can choose from. Thus, let's see some of the Bookafy alternatives:
Acuity
Calendly
YouCanBook.me
Doodle
Genbook
Picktime
Timely
Bookafy vs. Calendly
One of the best alternatives to Bookafy is Calendly. Calendly is software that helps you professionally schedule your meetings and take care of back-and-forth emails that distract you from focusing on the essential things when working. It has Google, Microsoft, Slack, Salesforce, and Zoom integrations. Calendly is best for people who detest sending so many emails to fix a convenient meeting time, and everyone can use Calendly. Below are a few differences between Bookafy and Calendly. In addition, Bookafy pricing begins at $9 each month, while Calendly pricing begins at eight dollars each month.
Bookafy has a free version and a free trial. Calendly also has a free version and a free trial. Bookafy can be used between one to one thousand users, while Calendly can be used between eleven and over one thousand users. Moreover, Bookafy was founded in 2015, while Calendly was founded in 2013.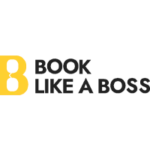 Sell your services with customizable, branded booking pages.
Online scheduling software for better appointment management.
Online appointment scheduling software.