inPixio Alternatives
Indeed, inPixio is better than other photo editing tools that are doing basic edits. Yet, it is not the best. But this is up to your professional level or if you want professional photos for your business. So, let's discover some of inPixio alternatives and competitors, and you can see at the end of this review which tool is the right one for you.
Adobe Lightroom is a perfect alternative to inPixio. With Lightroom, you can edit from multiple platforms, including desktop, mobile, or web. It also comes with presets, which you can use via the subscription model. In addition, Adobe Lightroom lets you transform your images with simple options and sliders. You can also manage your images and share them as per your needs.
Adobe Photoshop is at the top of photo editing software. It offers an extensive set of features and the most important layering option. In addition, Adobe Photoshop utilizes the Adobe Mercury Graphics Engine, which makes it super fast and reliable when working with image features.
If you are looking for a free alternative to inPixio, then GIMP is a great alternative. GIMP stands for GNU Image Manipulation Program. GIMP provides a feature set comparable to Adobe Photoshop. You can do many things with GIMP, including image authoring, composition, layering, etc.
Canva is also a great tool to play around with images. It offers great features for enterprises looking to create media for their social media or internal usage. For normal users, Canva Education or Canva Standard edition works great.
Out of all the alternatives, Photoshop stands out the best. That's why we are going to compare inPixio vs. Photoshop below.
Is inPixio better than Photoshop?
inPixio vs. Photoshop
Both inPixio and Photoshop are targeted at different audiences. inPixio is more targeted at novice and intermediate photo editing users. Photoshop, on the other hand, is aimed at a more professional audience. In terms of features, both inPixio and Photoshop offer image cropping, editing, color correction, and improved saturation and lighting. However, Photoshop is still better than inPixio, because it offers an extensive set of tools with better customization and management.
The biggest advantage of Photoshop over inPixio is layering. With layering, you can do extensive editing on photos. 
If you are a beginner looking to get started with photo editing, it is best to choose inPixio as it is user-friendly and offers a low learning curve. Once you become confident and experienced, you can then move to Photoshop to explore photo editing more with advanced feature-set and techniques.
Professional-grade photo editor for desktop made easy.
Photo editor, animation, and design.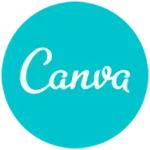 Easily create professional designs, and share or print them.