Google Forms Reviews
& Product Details
What is Google Forms?
Google Forms is a cloud-based survey solution that helps businesses and individuals create free surveys. Accessible via a Google Account, Forms has several perks, such as unlimited survey questions and unlimited responses. Thanks to potential integration with Google Workspace, the app is also excellent for collaboration and connection across an organization.
The good news is Google Survey forms just about the best free survey tool on the market. However, there is no doubt that the free nature of the app means there are also clear limitations.
Found in these Categories
Best For
Easily create & share online forms & surveys & analyze responses.
StartUps

Freelancers

Small Business

Medium Business

Large Enterprise

Non-profit Organization

Personal
Cloud, SaaS, Web-Based

Mobile - Android

Mobile - iPhone

Mobile - iPad

Desktop - Mac

Desktop - Windows

Desktop - Linux

Desktop - Chromebook

On-Premise - Windows

On-Premise - Linux
Company Name

Google

Located In

United States

Website

google.com
Pricing Model: Subscription
Pricing Details:
Nothing quite beats free! Yes, Google Forms is free; all you need is a Google Account to access the app. And this is free because Google does not hide any features behind the paywall of its Workspace suite.
Analytics

Answer Conditions

Drag & Drop Builder

Multilingual Support

Question Conditions
Additional Features
Question Branching

URL Customization

Mobile Survey

Access Control/Permissions

Forms Creation & Design

Collaboration Tools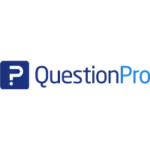 Survey software for beginners to enterprise.
A global leader in survey software
Omnichannel Experience Management Platform.
Google is known for offering free apps that have few compromises. Whether Gmail, Docs, Sheets, or Slides, you can get robust productivity tools for the grand sum of nothing. Does this track record for excellent free software extend to Google Forms? Well, we decided to find out in our Google Forms review, which details how the Google Forms survey creation software compares against paid services and free alternatives.
Free Online Surveys
Connecting with customers is essential to business success while also being among the most challenging tasks. One way to reach your audience and engage with them is to use surveys. You can gauge customer opinion and hone your services through market research by tapping into survey software.
Google Forms is an enticing survey creation and management tool, not least because it is free. In the following Google Forms review, we will discuss the benefits of this app and some of its problems.
Certainly, if you seek a full suite of survey creation and customization features, there are better options, such as Zoho Survey and SurveyMonkey.
Although you will need to pay for either of those platforms, it seems unfair to compare the Google Forms survey directly. However, we judge the app as survey software, and those paid services ultimately are direct competitors.
In some ways, it is impossible to ignore you can get Google Forms free of charge. With that in mind, our Google Forms review has to balance expectations carefully. On the one hand, the problems with the app are obvious, but on the other, we recognize this is a free service. With that in mind, it is best to look directly at the good and bad of Google Forms:
Price – You won't find a better deal on a survey creation tool anywhere… nothing is better than free! You may pay for Google Workspace and have Forms bundled in, but the free version is the complete app. Google does not give Workspace users more functionality,
Robust template choice – Google survey tools present an excellent catalog of templates for a free app. The wealth of standard forms covers various potential needs, such as work requests, registration forms, order sheets, feedback, and more traditional surveys.
Collaboration – Of course, one of the big reasons to use Google Forms is to tap into Google's other applications. Collaboration is now the key to the company's app ecosystem, with all applications syncing seamlessly.
Poor survey logic – Google survey software does not do a good job of branching logic on a survey. Branching is when a respondent answers in a specific way, and the survey platform takes them to another question or page. While Google does provide some branching logic, it is the most basic level.
Not enough customization – When you build surveys in Google Forms, you are mostly restricted to the available templates. You only get the ability to upload an image for the header and color scheme matching. Neither are slick tools, and Google has removed many of the customization options.
How to Create Google Forms?
As you would expect with Google apps, Forms is elementary to use, with a simple interface and slick menu system. But, again, this is something Google excels at, and the usability of the Google Forms survey is on another level.
All you need to log in to the app is a Google Account. In terms of UI, you get a system that focuses fully on the question-creation tool. This is straightforward enough and lets you concentrate on building surveys with minimum fuss. Other options include editing and adding new questions and using previous questions from older forms.
Every action you take in Google survey forms is saved in real-time, thanks to Google Workspace and Google Drive integration. Users cannot underestimate this ability because it means you never have to worry about accidentally losing work. Furthermore, Google Forms responses are easily seen within the UI, allowing you to see how your surveys perform quickly.
How to Add an Electronic Signature in Google Forms?
One major feature omission in Google Forms is the lack of an electronic signature tool. While this makes sense because Forms is not an e-signature platform, other survey services provide signature abilities. This allows responders to sign documents. In theory, you could find an e-signature tool in the Google Marketplace and embed it in Google Forms.
However, electronic signature Google Forms integrations are not available. We scoured the marketplace and Google support forums, and adding a signature to Google Forms is difficult.
You can work around this, but the solution is less than ideal. Some users add a field in their surveys to type their name or initials or add a checkbox for confirmation. Of course, the problem with this solution is there is no real e-signature for confirming identity. Services like DocuSign provide identification options through a certification system. DocuSign integrates with other survey platforms, but sadly not in Google Forms.
What is Google Forms Good For?
Google Forms is an awesome choice for individuals looking to create quick surveys. It is also a decent solution for enterprise users, with plenty of caveats. You won't be getting business-grade tools, but Google Forms is so easy to use that it is ideal for small, fast surveys for internal needs.
Educators may also find value in Google Forms to encourage students to answer questions and provide feedback. However, other survey tools will provide a more robust feature set for users with more specific and detail-oriented needs.
Google Forms Features Explained
Google Forms lacks the deep features of rival survey tools, although it is worth remembering it is entirely free. The available features of Google Forms are excellent and perfect for individuals and some small business owners (depending on your needs).
Google Forms is simple and basic. However, it is perhaps too basic for major organizations or users who require deep surveying tools. Everyone else will be happy with the suite of features available, including the types of questions you can plug into your surveys.
There is a list of multiple-choice, short-answer, and drop-down question types. Other survey creation options include an upload button so respondents can add their files to the form. And that is just about it. You will not find any option to generate media-based questions using video or images. Moreover, there are no options for delving deeper into a topic or payment integrations.
Google Forms features do better in other areas, such as validating form responses. There are many options for validation, and you can choose different outcomes for responses that validate a survey. Google Forms also works as a solid online quiz-creation tool thanks to its immediate scoring ability.
We have already mentioned that survey logic in Google Forms is average at best. However, there is an important point regarding this feature; It is the only online survey creation tool that provides conditional logic for free. This is important and sets Google Forms apart from other free versions of survey tools.
That said, the conditional logic controls in Google Flow are limited. For example, survey logic only works for drop-down and multiple-choice questions, while expressions only look at one question simultaneously.
Collaboration and Sharing
No discussion of a Google app is complete without talking about collaboration. In 2020, Google rebranded its G Suite productivity suite as Google Workspace. More than a simple name change, this was the company finalizing its vision for a cloud-syncing ecosystem.
Google apps such as Gmail, Drive, Maps, Calendar, and others still exist separately as brands, but Google now envisions them as single entities. Workspace ties the apps together in terms of connectivity. Essentially, you do not need to hop between apps to complete tasks. Want to send an email in Hangouts? Gmail is integrated. I need to send a voice call to Gmail. Google Voice is right there.
Google Forms fits into this ethos, allowing you to share, edit, and collaborate on forms across a team or with contacts. At the moment, collaboration is the core of sharing, but we hope Google also adds the ability to restrict access to certain users and allow comments on shared surveys.
Importantly, you will need to pay a subscription to get the full power of Google Workspace.
Considering Google is a leader in enterprise data, such as Google Analytics, Forms is surprisingly sparse in analysis tools. For example, you can see the progress of your surveys and other data, but you can only see it in a single graph display.
Although thanks to Google Drive and Google Workspace, you can tap into Google Sheets and see survey responses in a spreadsheet.
Sheets can dive deeper into the data by leveraging visualizations and pivot tables. In a nice touch, this same support extends to Microsoft Excel thanks to the Office 365 integration in Google Forms.
Google Forms Cost
Undoubtedly, this is the most robust free survey tool you can get. However, it also displays the limitations of being a free app and misses some core features. To get those features, you must pay for a service like Zoho Survey or SurveyMonkey.
Of course, with a Google Account, you get much more besides Forms. You can also access Gmail, get 15GB of free storage on Drive, and use Google Docs, Sheets, and Slides apps. Some users may prefer to get Google Forms alongside the benefits of Google Workspace. This provides additional perks, such as creating a custom domain in Gmail, expanded storage, deeper collaboration tools, and more robust security tools. It is important to remember you do not need to buy Workspace to access the free Google Forms app.
Integrations of Google Forms
Because Google Forms is a part of Google Workspace, it does not need the same level of third-party integration as some other survey creation platforms. Still, Forms integrates seamlessly with other Google applications such as Docs, Sheets, Slides, Gmail, Calendar, and Google Drive. In addition, thanks to supporting Microsoft Office, you can also tap into apps like Excel.
Zappier also supports Google Forms, providing tools to create hundreds of Google Forms automation for your favorite apps.
Alternatives to Google Forms
As discussed in this review, Google Forms is an excellent free survey tool but has limitations. In terms of free options, nothing can compete with Google's software. However, if you are willing to spend money for a complete survey platform, some options far exceed the capabilities of Google Forms.
Zoho Survey is one alternative to Google Forms, providing a solid set of tools that cover many areas of survey creation, customization, and editing. But, there are other alternatives like:
SurveyMonkey
SurveySparrow
Zoho Survey
Microsoft Forms
Typeform
Formidable Forms
Which is Better, SurveyMonkey or Google Forms?
We rate Survey Monkey as the best survey software and a perfect Google Forms alternative. Is one notable example. The app provides a strong set of features for creating surveys. SurveyMonkey does the survey creation as well as Google, thanks to its easy-to-use interface. It then goes beyond Forms by delivering a suite of reporting features such as real-time reports, customization options when building a survey, and much more.
Google Forms Review Conclusion
The Google Forms survey app is not easy to review. It is both amazing and lacking. Because it is a free app, it misses some pro-level features you would find on paid services. However, lamenting these omissions is hard because the app is free. When considering the cost, Google Forms is the best free survey tool on the market.
Because you can get Google Forms free, it won't be powerful enough for most enterprise users. Still, we like the app a lot, and its collaboration with Google's other apps is a nice bonus, even if we know it is not the best survey solution you could get. Although, if you do not have any budget and require a survey solution at no cost, our Google Forms review team thinks it is the best option available.
Google Forms Related Insights