Viewst Alternatives
From my perspective, Viewst is a breath of fresh air in the market, especially for the ones that don't have graphic design skills yet want to create their ads in a breeze. With this newcomer tool, users can develop visuals from scratch, no matter their design level skills, for multiple formats. Viewst offers the possibility to choose from 14 display banner sizes and 23 social media formats. Depending on your brand needs. Another great thing about this tool is that it automatically resizes your design in every form you need comparing to other tools. But, if you want something else, let's see its best alternatives.
Best Viewst alternatives
Canva

Creatopy

BrandCrowd

Flipsnack

Adobe Spark
Although you are in the right place if you want to know what other tools can compete with Viewst as an alternative, I've chosen two tools that can be named the best alternative for Viewst to see the difference between them. One of them is Creatopy, ex Bannersnack. So let the battle begin, and may the best win!
Viewst vs. Creatopy
Both companies created these tools to help people with any design skill level to be able to create their own visuals like a pro, yet without knowing any software like Photoshop, Illustrator or Figma. Indeed, Viewst is likely a newcomer to Creatopy, which was designed back in 2008. Also, back then, Creatopy name was Bannersnack, but while improving their product, rebranding was necessary to bring their tool up to date.
Seniority on the market shouldn't be a primordial criterion for choosing a tool, even though they may have a lot more experience in the industry. On the other hand, we have Viewst, founded in 2017, almost ten years after Creatopy. Still, it's a promising tool designed to create fully responsible banners and visuals for your marketing campaigns.
Viewst vs. Creatopy Features
Even though both tools are helping people with different types of design levels to create beautiful banners and other visuals, there are some differences between tools. First of all, it may be because Creatopy has a little more experience in the industry and came out to satisfy customers' needs. I'm saying this because, regarding features, Creatopy offers some extra, yet the team from Viewst is working to implement the same ones for their platform.
Otherwise, both Viewst and Creatopy are offering exciting and useful features. And I'm talking about Team Acces and Collaboration and a collection of over 4000 free HTML5 Animated banner templates. But, again, the Viewst team s has announced that soon they will have these features too. In addition, Team Acces and Collaboration allow you to bring your team and work together on projects.
Viewst vs. Creatopy Pricing
Another point of interest can be the pricing plans. First, both tools offer free versions if you want to taste and see how the product is working and a free trial if you want to purchase the premium plan. So, Viewst has a free plan with some basic features.
Then you can choose from 3 different premium plans: Pro Plus, Business, and Enterprise. The pricing starts from $19 per month, or $12 per month billed annually for the Pro plan. For the Pro Plus subscription, you can end up paying $29 per month or $19 per month billed annually. Let's see about the Viewst alternative and what pricing plans has to offer.
On the other hand, Creatopy offers a free version and a free trial for premium plans. Moreover, the plans that these offers are: Create, Automate, and Enterprise. You will pay per number of editors for the Create subscription, and it is $17 per month billed annually. If you want the Automate, you'll pay $35 per editor per month but billed annually. If you choose Creatopy, you will pay a little bit more, but again I think that the pricing is fair for both tools. So, regarding pricing, Viewst is the winner.
Viewst vs. Creatopy Conclusion
To sum up, both tools are great and ideal for people who don't have the necessary skills to build from zero banners and visuals for their campaigns. In a digital era where we can find banners everywhere, and visuals are the main form of brand communication, a tool like this will definitely save you money and time to focus on other aspects. I can't say that one is better than the other because, in the end, it is about each user's interaction with the product. What is amazing for me may not be for you. So, you can take advantage of their free version or free trial for the premium subscriptions and try them.
The design has never been so easy, like reviews have never been so important for other users nowadays. So, if you liked Viewst or Creatopy, let us know and tell us your honest experience!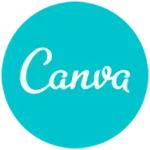 Easily create professional designs, and share or print them.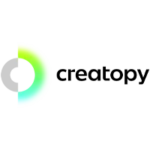 Customize, automate and scale up the ad production and delivery.
An easy-to-use online graphic design software.