Zoho Payroll Alternatives
Alternatives to Zoho Payroll
It is a true challenge to choose a reliable one when we have these many options available. In the end, one needs to be clear on the requirements and pay attention to multiple factors, including the features, pricing, integration support, and various others and then opt for the best one. Therefore, we made a list with some of its alternatives to Zoho Payroll, and you can choose the one that works for your business model:
QuickBooks Payroll
Gusto
Zenefits
Sage 50cloud Payroll
Toast
Namely
Patriot
OnPay
Opfin
Zoho Payroll vs. OnPay
OnPay is another business solution available in the market that is a comprehensive solution to all payroll-related problems. It is software designed for small and medium businesses. This application also handles other responsibilities such as health insurance, retirement, and insurance for all pay-as-you-go workers for an organization.
The pricing for OnPay is a little better than the Zoho Payroll. However, Zoho gives its users an option for a yearly subscription. Additionally, OnPay integrates seamlessly with the leading HR and accounting platforms, including FreshBooks, magnify, etc.
Zoho Payroll vs. QuickBooks
Quickbooks Online is a cloud accounting software offered by Intuit. With Quickbooks Online, businesses can manage their accounts from anywhere. Quickbooks Online offers a few features: creating and sending professional invoices and estimates, organizing daily expenses, receiving overdue invoice notifications, tracking payments and recording sales, and customizing tax rates for businesses, P&Ls, and Balance Sheets.
Quickbooks Online also allows businesses to provide access to their online accounts so that their accountants can collaborate, have over 20 financial reports, and integrates with over 80 partner apps.
Zoho Payroll and QuickBooks Online are mostly on par in terms of features. Each offers beautiful invoicing templates and invoicing automation and inventory, contact management, expense tracking, accounts payable, and project management. However, while Zoho Payroll puts up a great effort, QuickBooks Online edges out the competition — but just barely.
Zoho Payroll vs. Gusto
Gusto provides features like Attendance Management, Document Management, Employee Self Service Management, Expense Management, HR & Payroll, etc. With this powerful platform that combines payroll, benefits administration, and core HR, it is easy for an organization to pay workers, calculate taxes, and manage health benefits.
The system features centralized online accounts, so employees can fill out their details and follow all paperwork from a central dashboard. Organizations can automate payroll procedures by scheduling payments and benefits and filing all payroll taxes. It significantly saves the time needed for calculations and for assuring HIPAA and ACA compliance.
Another significant aspect of this solution is data analysis and reporting. Users can see reports directly on the screen instead of downloading them as CSV or PDF. In addition, gusto seamlessly integrates with many major accounting, time and attendance, and expense systems, including FreshBooks, QuickBooks Online at Intuit, and Xero.
In conclusion, every time a user looks for an application for the business, it is best to try one and decide which one suits your business requirements, as most of these applications have a trial version available.
All-in-one HR software that saves you time.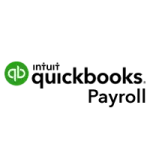 Payroll services that go beyond a paycheck.
Set your business up with modern payroll, benefits, and more.