Zoho Payroll Reviews
& Product Details
What is Zoho Payroll? 
This payroll management system serves most businesses in countries like India and parts of the United States of America. This application is offered as a standalone application. It can automatically calculate the employees' payroll, automate the pay schedules, and approve the pay runs. It is very rightly said that Zoho Payroll is a cloud-based and comprehensive payroll system that empowers employers. And provides a polished process for their employees. The app also offers an employee self-service portal to reinforce collaboration between your payroll staff and employees.
This application is an ideal fit for all business sizes. For small-size companies or multi-dollar MNCs. All in all, this one application can help save hundreds of hours that are required to manage certain areas of business.
Found in these Categories
Best For
Uncomplicating payroll one country at a time.
StartUps

Freelancers

Small Business

Medium Business

Large Enterprise

Non-profit Organization

Personal
Cloud, SaaS, Web-Based

Mobile - Android

Mobile - iPhone

Mobile - iPad

Desktop - Mac

Desktop - Windows

Desktop - Linux

Desktop - Chromebook

On-Premise - Windows

On-Premise - Linux
Company Name

Zoho

Located In

United States

Website

Zoho.com
Starting from:
$19 /month + $3/employee/month
Pricing Model: Subscription
Pricing Details:
Zoho Payroll comes with one distinct package for each country, USA & India.
Automatic Tax Payment

Tax Calculation

Tax Filing

User, Role, and Access Management

Wage Garnishment

Web Portal

Approvals

Benefits Manager

Multi Country

Payroll Entry

Pre-tax Deductions

Scalability

Reporting and Dashboards

Country-Specific

Mobile App

Expense Reimbursement

Direct Deposit

Performance and Reliability

Time Off Accrual
All-in-one HR software that saves you time.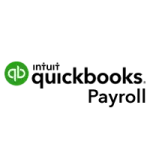 Payroll services that go beyond a paycheck.
Set your business up with modern payroll, benefits, and more.
We believe that every business is unique and different from another one. Hence there cannot possibly be one software matching all the needs. Today we will review another exceptional addition to the long list of productivity apps from Zoho, Zoho Payroll. As the name suggests, Zoho Payroll is an online solution intended to streamline payroll administration for all kinds of businesses. So without further delay, let us dive right in!
Zoho Payroll is the solution available in the market that is the ultimate answer to all the questions and needs an employer can have. It is an ideal solution to suit all business needs irrespective of size. After all these times, Zoho applications never cease to surprise us.
Zoho has always been one of my favorites in the industry because of all the excellent applications and software that they offer. All of these stand excellently in the industry because of the incredible capabilities and ease of use that come with them. Zoho is a popular and well-known name-making business simple.
Zoho Payroll System
Payroll is another cloud-based payroll management application that is built into the Zoho books accounting system. It is specifically designed to automate all the processes related to payroll processing, hence minimizing all the complications. We found this software a total value for money because of the superb features of the business. For example, the payroll management system accommodates diversity in compensation.
With this best payroll software, businesses can monitor multiple compliances. Thus, the tool simplifies what is otherwise a complicated and time-consuming payroll preparation process. Along with the mentioned features, this app has much more to offer.
How does Zoho payroll work? 
Zoho Payroll, as stated, helps with payroll processing. It helps industries in the following ways:
Industry-wise pay schedule: Auditors can configure the monthly payroll processing as per their business needs. They can schedule specific dates and get the salary rolling on time.
Planned Structure: Organisations can monitor the entire bonus structure. They can apply tax-related deductions and holiday bonuses along with multiple profit-sharing programs.
Automated Deductions: The payroll management software can deduct accurate tax amounts during each pay run in an automated manner. Enterprises can set up recurring or one-time profiles to cover all the mandatory payrolls.
Secured Online Payslips: Admins can generate passwords for payslips. And assign access rights to employees who can download them in PDF formats.
Automated Loan Management: People can monitor loans granted to individual employees through Zoho Payroll management software at regular intervals. The EMI amount gets deducted from employees' payroll monthly and on-time notifications to ensure everyone is in a loop.
How do I get my payslip on Zoho? 
Zoho Payroll allows customization of the payslip for the employees. For example, to configure a default payslip:
Go to Settings > Payslip Templates > Regular Payslips.
Select a template from the list and click Set as Default or Preview.
To edit the payslip preferences:
Hover over a template and click the Edit icon.
Check or uncheck the desired options.
Is Zoho payroll available in the US?
Zoho Payroll was initially designed by keeping Indian companies and businesses in mind. The idea behind this tool was Indian employees and the payroll system. However, now they are gradually developing the product for US markets. As of now, it is available in a few parts of the country, like Texas and California. The developers are currently in the testing phase, which is expected to benefit the US market.
Detailed Zoho Payroll Features
The main benefits of Zoho Payroll are payroll calculation, statutory compliance, HR, and accounting integrations. Plus, an employee self-service portal. Below you can find more details on Zoho Payroll's benefits:
Automated Payroll Calculation
Zoho Payroll can automatically generate employee payslips online. And, after, send them to your employees. It also calculates bonuses, allowances, taxes, and deductions. You can either pay them online or send the money directly to the employee's bank account. Or offline through checks. The app ensures that you pay your employees on time. You can also use the app to track any loans that your employees may have.
Zoho Payroll helps you comply with statutory compliance laws to help your business avoid possible legal problems that cost a lot of money and take up a lot of time. This also protects you from a backlash to your reputation. This feature also helps you easily file tax reports. Following statutory compliance laws also ensures that you are treating your employees fairly and humanely.
Employee Self-Service Portal
Zoho Payroll also has an employee self-service portal to send payment requests and view their salary bills and structure. Or ask about other related payroll issues all in one place. These are essential features for payroll software to have.
HR and Accounting Integrations
Zoho makes it easy to integrate its apps to achieve a seamless workflow. For example, you can integrate Zoho Payroll with Zoho People to manage your human resources and with Zoho Books to manage all your accounting tasks.
Zoho Payroll Cost
Zoho Payroll has straightforward pricing plans. The plans start from 60 rupees/ month per employee if billed monthly and 50 rupees if billed annually. The prices are in Indian currency, as the solution was built keeping Indian businesses in mind. Now gradually, they are also moving to the US market.
The key features of this plan are:
Automatic payroll calculation
Direct deposit of salaries (via partner banks)
Income Tax, PF, LWF, PT, and ESI
Payroll reports
Employee loans
Employee Self-service Portal
Payslips and Form 16
IT declarations and reimbursement claims
Zoho People Integration(HRMS)
Zoho Books Integration(Accounting)
The tool also offers its users a trial period of 30 days to explore and decide on the software after looking into the outlined features.
Integrations with Zoho Payroll 
Users can integrate this tool with multiple human resource and accounting applications in the Zoho family: Zoho People and Zoho Books.
Zoho People and Payroll Integration
Users can seamlessly integrate these two applications. In addition, this integration helps users push Loss of Pay (LOP) and Employee details from Zoho People to Zoho Payroll and process the monthly pay runs accordingly. The other benefits of this integration are:
Automatically fetching user and employee profiles.
Automatic sync for the employees who have been terminated from the company.
Users can fetch work location details from Zoho people.
To set up the integration between Zoho People and Zoho payroll, please follow the instructions below:
Go to Settings > Integrations > Zoho Apps.
Click Connect next to Zoho Payroll.
Set up the integration in three steps:

Organisation Sync
Employee Sync
LOP Sync
Click Save.
Zoho Books Payroll Integration
Zoho Books is one of the top accounting solutions on the market for good reason. Keeping track of the salaries is very important for any business to run. And the integration between Zoho Books and Zoho payroll makes this task simple and convenient. These two come integrated and keep payroll and accounting in sync. All payroll expenses and tax liabilities will be recorded in their respective Expense and Liability accounts. This will then reflect in the Profit and Loss report of the company so that the financial statements are accurate.
To set up the integration:
Go to Settings > Integrations > Zoho Apps.
Click Connect next to Zoho Books.
Click Join Organisation in the pop-up window. Now your Zoho Payroll organization will be linked to Zoho Books.
Once you've linked both organizations, you can configure the integration by selecting the accounts you want to record the payroll transactions.
Zoho Payroll Review Conclusions
Ultimately, one must understand that we should avoid the size fits all policy. One needs to go with the software that best suits their own needs rather than running behind the ones said to be the best in the market. Therefore, the second step, post this is to know thorough research about all the products available in that particular domain in the market.
Nevertheless, finding an app that would fulfill all our needs and be cost-effective is nearly impossible. Therefore, the concept of best in the market is a myth. A better step than this is to undertake. And narrow down the different important aspects which call for consideration: crucial features, plans, skill capability of staff, or company size.
To sum up, Zoho Payroll is the solution available in the market that is the ultimate answer to all the questions and needs an employer can have. It is an ideal solution that fits all the business needs irrespective of their size. After all these times, Zoho applications never cease to surprise us.
Zoho Payroll Related Insights