Gusto Reviews
& Product Details
What is Gusto?
No matter how small or large, every company must pay its employees and hire and let go of some of them. It is inevitable. To make things easier for small and medium-sized companies, Gusto decided in 2012 to bring its contribution to the market.
Gusto is a payroll and HR software that integrates the full spectrum of compensation and onboarding related to an employee or contractor. Furthermore, the software has the primary purpose of helping small and medium-sized companies handle all HR-related tasks efficiently. Last, the HR and payroll tool will help  you manage tasks such as:
Onboarding
Pay
Insurance
Support
Found in these Categories
Best For
Set your business up with modern payroll, benefits, and more.
StartUps

Freelancers

Small Business

Medium Business

Large Enterprise

Non-profit Organization

Personal
Cloud, SaaS, Web-Based

Mobile - Android

Mobile - iPhone

Mobile - iPad

Desktop - Mac

Desktop - Windows

Desktop - Linux

Desktop - Chromebook

On-Premise - Windows

On-Premise - Linux
Company Name

Gusto

Located In

United States

Website

gusto.com
Starting from:
$40 /month
Pricing Model: Subscription
Pricing Details:
Gusto pricing for Contractor Only starts at 6 dollars if you have no employees and work only with contractors. After that, the price of $6 is charged per person per month. However, if you have employees or contractors in the US, the price will be a minimum $40 base price plus $6 per person.
Benefits Manager

Direct Deposit

Automatic Tax Payment

Payroll Entry

Pre-tax Deductions

Reporting and Dashboards

Performance and Reliability

Tax Calculation

Tax Filing

Time Off Accrual

User, Role, and Access Management

Wage Garnishment

Web Portal
Additional Features
401(k) Tracking

ACA Reporting

Applicant Tracking

Benefits Administration Outsourcing

Benefits Dashboard

Check Printing

COBRA Administration

Compensation Management

Deduction Management

Disability Insurance Administration

Document Management

E-Verify/I-9 Forms

Electronic Forms

Employee Benefits Administration

Employee Database

Health Insurance Administration

Employee Handbook

Employee Profiles

HIPAA Compliant

HSA/FSA Administration

Life Insurance Administration

Multi-State

Onboarding

Online Benefits Enrollment

Orientation Workflow Management

Payroll Management

Payroll Reporting

Recruitment Management

Retirement Plan Management

Self Service Portal

Task Management

Tax Compliance

Time & Attendance

Training Management

Vacation/Leave Tracking

W-2 Preparation

Wage Garnishment
All-in-one HR software that saves you time.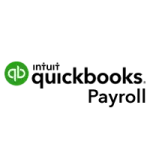 Payroll services that go beyond a paycheck.
How long has Gusto been in business?
Gusto payroll software started back in 2012 to ease all HR-related activities for small and medium-sized businesses. The company started as ZenPayroll and helps around 100.000 companies pay and enroll their employees monthly.
What is Gusto software or hardware?
Gusto is a software product, more specifically, software as a service product. The product is cloud-based and comes with a monthly subscription.
In-depth review of Gusto Features
Moving on to probably the most important part of the Gusto review, the Gusto feature section, where we'll look at what the SaaS offers.
Gusto Payroll
The Gusto payroll software is a small feature from all that the software has to offer. Above all, the software will ensure employees' salaries are paid on time, taxes are delivered on time, and forms are sent in duly.
Automated Taxes
Gusto payroll software will collect all the federal payroll taxes & the state taxes, which are calculated and paid automatically for all your employees. Thus, the system will ensure that you, all your employees, and your contractor have all your federal taxes in order. Moreover, Gusto also automated their payroll to make things easier, so you don't have to worry about it. Let's continue the Gusto review by seeing what the payroll on autopilot s all about.
Payroll on AutoPilot
The Gusto Payroll on AutoPilot feature will automate the whole payroll for you and ensure that all your employees are paid on time. Furthermore, the software will also inform the government about your new hire's whereabouts and get them registered.
Last, the software files all the federal, state, and local taxes on your behalf. Now, let's see how they do that.
Minimum Wage Adjustment
Gusto can automate the FLSA Tip Credit minimum wage requirement and automatically bring your employees up to that standard. Therefore if this is your case, go to your settings and automate this function for all the employees under this category.
Forms
The software will ensure that all the forms that follow are filed on time and for each one of your employees and contractors.
W-2 forms
Contractor form 1099
940 form
Form 941
Form8974
These forms are great to have and file via e-signature as they will enable your company to encourage paperless work and save precious time to focus on its growth. However, if you are looking for local forms, Gusto also provides a local tax description of other taxes it can automate. Check out their Federal and State taxes filled by Gusto section.
Moving on with the Gusto review to the flexible payroll features.
Flexible payroll features
The Gusto payroll software gives on the receivers end the possibility to opt-in or out of several benefits on the one hand and for employers to save time and money on others, such as paperless paychecks.
Gusto debit card

– employees can opt for a debit card from Gusto

Paperless paychecks

–  with the debit card, you can go paperless

Multiple states

– Gusto supports payroll in all 50 states

Unlimited payrolls

–  you can run payroll as many times as you please
Contractor payments

–  you can pay them through the platform, and the 1099s will be sent directly.

Easy cancellations

– with 2 clicks you can cancel any paycheck

Flexible payment schedules

– pay your team as you wish

Multiple pay schedules
Net-to-gross calculations

– the software will automatically pay taxes with minimal effort

Deductions

– you can add them pre-tax or post-tax

Hourly and salaried employees

Unlimited bonus and off-cycle payrolls

– you can pay bonuses whenever you please any time of the month
Multiple pay rates

– you can pay employees separate rates based on the work they perform.

Garnishments

– deduct child support garnishment in all states but South Carolina.

Reimbursements

– pay at the same time as the payroll

Next-day direct deposit

– you can hold on to your money until payday and still be on time
Wrapping up those mentioned earlier, it was evident that the Gusto software has put some thought into the comfort and flexibility of the employee. It even makes life easier for employers, giving endless possibilities for hiring contractors, same-day payments, bonuses, Gusto debit cards, and paperless payslips.
Advanced payroll features
The Advanced payroll features are most useful for the company as they report and file a piece of cake. Thus, integration with the accounting platform makes double-entry bookkeeping synchronize automatically.
Payroll reports
Accounting integrations
Integrated pre-tax benefits
Federal R&D Tax Credit
Time-tracking integrations
Expense integration
FICA Tip Credit for restaurants
Above all, we enjoyed the Gusto software time-tracking integrations and expense integration. We believe they might be some of the many reasons Gusto is an American favorite in onboarding and payroll solutions.
Hiring and Onboarding Features
Now, while we are not true believers in one tool does it all, we are more of a "focus on a niche and be the best at what you do" admires; we do believe Gusto did a good job at tackling both the payroll side of things and also HR and onboarding. While somewhat commented, these two fields sometimes fall under different job descriptions and can get blurry sometimes.
However, this particular feature of Gusto falls under the responsibilities of the human resources responsible or department. Still, considering the number of features it truly comes with, we find it hard to believe that a small to medium-sized company will need all these functionalities. Therefore we think the solution would also be suitable for larger companies.
Direct deposit – payments straight to their desired bank account
Paperless employee onboarding –  new employees fill out their details, including bank account and W-4s online
Digital paystubs – easy access for employees to their paystubs in their email, Gusto account, and Gusto wallet
Lifetime accounts – access to their paystubs and W-2s lifetime all over the platform
Charitable donations – employees can make donations straight from their paycheck
Teams – everybody can be organized into departments for easy reporting
Vacation and sick policies – easy track of sick leave and vacation time for every employee
Integrations of Gusto
Gusto integrates with over 50 applications making it easy for you to have the best experience and keep your payroll activity smooth and organized. Thus, the software integrates with the most popular accounting software on the market and is a widely used time-tracking software. Furthermore, it also integrates with point-of-sales systems to accommodate brick-and-mortar stores.
Accounting Integrations
Xero
FreshBooks
QuickBooks Online
QuickBooks Desktop
ZipBooks
AutoBooks
Synder
SunRise
AccountingSuite
ZarMoney
Fulfil.io
Bookkeper360
Aplos
Xendoo
Time Tracking Integrations
Homebase
Tsheets
When I Work
Deputy
7Shifts
Sling
Boomr
TimeTracker
Timeero
ClockShark
OnTheClock
AttendanceBot
Tinq
Workforce.com
WorkYard
WorkForceHub
Point of Sale Integrations
Clover
Shopify
Upserve
SpotOn
Business Operations Integrations
Procare Solutions
Vagaro
Housecall Pro
Hubstaff
Trainual
Veryfi
ClientTrak
Accelo
AllGeo
Sinc
ChartHop
WorkIz
Dealr. cloud
Brandly
Online Check Writer
Accountant Tools Integrations
Gusto Customer Support
Gusto software supports migrating all the payroll information from another payroll system to them. Furthermore, Gusto will give you support to get you set up and ready to use the programs.

The support team will ensure and confirm that your setup is made properly and that all the needed information is properly introduced. You will always have the option to reach out to one of their customer support team members for answers.
Above all, if you are not looking to migrate from another payroll to Gusto, you will still get support via chat, email, and phone.
If you have any other questions, Gusto payroll has a generous library of how-to videos for any action you would like to take.
Gusto Review Conclusion
In conclusion to all that was said about Gusto, it has many features that are extremely helpful for the US market. However, not so much so in the case of international contractors, where it is fairly limited. Furthermore, while not high in contrast to other payroll solutions, Gusto pricing does come with a different approach of a base price and a user price; user price can become quite pricey.