Zoho Survey Alternatives
Best Alternatives
If you are looking for an alternative to Zoho Survey, plenty of options are available. However, Google Forms may not be enough for those requiring many enterprise-focused features like reporting and analysis. Some of the best alternatives to the Zoho Survey include SoGo Survey for a more affordable option and SurveyGizmo if you value a platform with the most features.
But, let's see some of the best alternatives that you can use Zoho Survey instead:
SurveyMonkey
Google Forms
SurveySparrow
SoGoSurvey
SurveyGizmo
Survio
Nextiva
Zoho Survey vs. SurveyMonkey
Another alternative that is hard to ignore is SurveyMonkey. Let's get this out of the way quickly. After using both services a lot, we prefer the overall experience from SurveyMonkey. That is not to say Zoho Survey is bad; it is just that SurveyMonkey does a better job of checking more boxes around features and usability.
Firstly, SurveyMonkey includes some bizarre feature omissions on Zoho, such as a lack of formatting options and min/max question responses. Also, SurveyMonkey does a better job at handling batch operations, making it a more efficient platform for organizations with large sets of surveys.
Having said all that, we expect SurveyMonkey to be the superior service because it costs significantly more than Zoho Survey. More importantly, there is no free version of SurveyMonkey, while Zoho Survey has an excellent free tier. Throw in the ease of use of the Zoho interface, and there is no doubt Zoho Survey still has its benefits.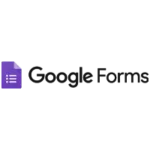 Easily create & share online forms & surveys & analyze responses.
A global leader in survey software
Omnichannel Experience Management Platform.