HoneyBook Reviews
& Product Details
What is HoneyBook?
HoneyBook is a cloud-based CRM solution for small businesses and freelancers, helping users manage business processes from inquiry to invoice. The platform allows users to manage projects, book clients, send invoices, sign contracts online and manage payments. Moreover, HoneyBook provides task management features that allow users to view and track the different phases. Users can store their invoices, contracts, and other documents in one place.
Using custom templates and notifications, you can also respond to clients with automated appointment requests and follow-ups. In addition, HoneyBook enables secure online payments within the system and digitally signed contracts. The solution also allows users to track reservations, payment plans & leads automatically. HoneyBook integrates with 3rd party tools like Calendly, QuickBooks, Zapier, Google Calendar, Gmail, and more to create seamless data synchronization and workflows.
Found in these Categories
Best For
Everything you need to manage your business in one place.
StartUps

Freelancers

Small Business

Medium Business

Large Enterprise

Non-profit Organization

Personal
Cloud, SaaS, Web-Based

Mobile - Android

Mobile - iPhone

Mobile - iPad

Desktop - Mac

Desktop - Windows

Desktop - Linux

Desktop - Chromebook

On-Premise - Windows

On-Premise - Linux
Company Name

HoneyBook

Located In

United States

Website

honeybook.com
Starting from:
$39 /month
Pricing Model: Subscription
Pricing Details:
HoneyBook pricing is straightforward. There are two pricing plans available: Unlimited Monthly & Unlimited Annual. A 7-Day HoneyBook Free trial is also available, allowing you to taste all available features. Furthermore, there's a 60-day money-back guarantee, starting from the initial purchase date.
See HoneyBook Coupons
Email Marketing

Interaction Tracking

Lead Capture

Lead Management

Referral Tracking

Task Management
Additional Features
Activity Dashboard

Alerts/Notifications

Appointment Scheduling

Availability Management

Billing & Invoicing

Business Process Automation

Calendar Management

Client Management

Client Portal

Collaboration Tools

Contact Management

Content Library

Contract/License Management

Customer Accounts

Customer Database

Customizable Invoices

Data Security

Debit/Credit Card Processing

Document Management

Electronic Signature

Email Response Control

Employee Scheduling

Forms Management

Group Scheduling

In-Person Payments

Knowledge Management

Lead Capture

Live Chat

Mobile Payments

Multi-Channel Communication

Online Invoicing

Online Payments

Pipeline Management

Process Modeling & Designing

Project Planning/Scheduling

Project Management

Proposal Management

Quotes/Estimates

Reporting & Statistics

RFP Management

Reminders

Recurring/Subscription Billing

Response Management

Search/Filter

Source Tracking

Tax Calculation

Time Tracking

Third-Party Integrations

To-Do List

Version Control

Whitelisting/Blacklisting

Workflow Management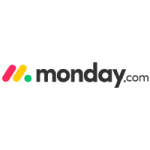 The Work OS that lets you shape workflows your way.
Powerful CRM, Sales & Marketing Automation.
We understand that finding tools for your business can be exhausting. So many of us get caught up in the same research process and never make decisions that move our business forward. It is a never-ending loop. With so many creative business owners trying to reclaim time in their businesses, you may have heard of the customer management tool called HoneyBook. But how do you know if HoneyBook is the right choice for your business solution? Thus, HoneyBook promises everything your business needs to get things done. And the truth is, HoneyBook has everything your business needs to get things done.
But is this the all-in-one solution your business needs?
HoneyBook is an all-in-one software solution with many features that allow users to streamline operations and potentially grow their businesses. It includes solutions for the entire project management lifecycle, from appointment booking and invoicing to online payment processing, so users get paid quickly. The tool also automates many commonly required tasks, including email follow-ups and behavior-driven actions, saving time spent on such administrative tasks.
HoneyBook: An all-in-one CRM Solution
HoneyBook is an end-to-end appointment scheduling answer that simplifies booking appointments, sharing invoices and contracts, and processing bills online. Firstly, the system was first launched in 2013 and served small corporations in appointment-based industries encompassing gyms, spas, salons, and freelance service vendors. Next, HoneyBook is available for use withinside the US and Canada. Finally, HoneyBook Inc. is based in San Francisco, California.
Thus, HoneyBook presents small corporations with an appointment-scheduling answer which can assist customers in better managing their projects and clients. It includes completely incorporated invoicing, agreement management, and price processing capabilities. In addition, users can create a custom-branded booking web page that lets clients order timeslots in a realistic self-service booking portal that saves administrative time.
HoneyBook appointment scheduling software program lets small enterprise proprietors coordinate and timetable conferences with their clients, enabling customers to share invoices and accumulate bills online. In addition, HoneyBook allows small corporations to improve performance and keep time by permitting them to propose all available meeting instances and letting the customer book the one they wish, removing useless back-and-forth messaging.
Is HoneyBook beneficial for your business?
HoneyBook has various key benefits for businesses and can help in numerous ways:
HoneyBook's secure online payment feature saves the time, effort, and money required to go to the bank multiple times each week to deposit incoming checks.
HoneyBook provides users with powerful tools to automatically track payment plans, reservations, and leads.
The reporting feature allows users to analyze key metrics, including the combined value of all events, success rates, publication percentage, and more.
HoneyBook allows users to set up email reminders that are automatically sent to customers when payments are due.
The platform allows all parties to view and share schedules, view event details such as dates, times, and addresses, and communicate via email.
Who can use HoneyBook?
Small to mid-sized businesses typically can't afford massive consumer management platforms. Therefore, HoneyBook was designed particularly for them. From individual artistic entrepreneurs to groups with up to 50 individuals can benefit from this option. You'll save time and improve your business performance with machine-controlled workflows and shortcuts. Furthermore, it runs on software apps designed for Android and iOS.
Furthermore, this solution has shown glorious results for graphic designers, internet designers, business coaches, florists, consultants, caterers, photographers, videographers, and DJs.
Details of HoneyBook Features
HoneyBook has the following list of features available that makes it stand out among its competitors in the market:
Purchasing
Project Management
Time & Expense Tracking
CRM
Financial Management
Billing and Invoicing
Marketing Management
Employee Management
Scheduling
Now let us have a detailed look into some of the abovementioned features.
User Interface and Design
HoneyBook presents an awfully clean and minimalist design. However, it also incorporates some friendly tips and private touches across the interface. For example, the home page greets you with a message, "Good Afternoon, a fast lunch break to recharge, then back to the directory to require charge!" In addition, the top navigation has quick text links to Home, Projects, Contacts, and Tools.
HoneyBook's approach to its computer program is informal, making it a friendly and intimate service. For example, an introductory paragraph states, "Did we tend to mention you're doing great? Basic Setup complete. Now prepare to book clients and get paid," the intro reads. Next, you'll see a list of things to try and do to complete subsequent steps in setting up the account. The friendly tone and the thoughtful notes set HoneyBook on top of most of the services we've tested. However, it remains to be seen if, once you're accustomed to the system, this personal touch continues to feel friendly or starts becoming annoying.
Administrative tasks are tiresome. Period. When you started a business, I'm sure you didn't expect to spend Monday nights sending repetitive emails and reminders to your customers. Thus, HoneyBook's customer management tool helps you regain time in your company by automating certain workflows. With the software, you can automate things like:
Invoices and Payments
Date-Based Emails
Templates for Emails, Brochures, Quotes, Payment Plans, Contracts, and Questionnaires
Lead Capture
So, if you're spending Monday nights sending out payment reminders or renewing your PDF brochure (for the 100th time) instead of watching grown women fight over an unworthy guy, you need HoneyBook.
With HoneyBook, you keep track of all your projects. You can have multiple tasks in progress, which you can view from one dashboard. Also, you can see notifications of new messages. Moreover, users can review their scheduled meetings and completed work. With HoneyBook, you can get the most out of your business. Time optimization is crucial for a small business. In addition, you can automate processes to keep your workflow smooth. These processes include emails, invoices, and automated payment memories.
HoneyBook focus on entrepreneurs and freelancers translates into the availability of their mobile Android or iOS mobile applications. You can respond to new requests, create projects, communicate with clients, and even monitor and receive payment notifications from a tablet or smartphone.
The iOS and Android versions of the HoneyBook app provide instant access to the project pipeline and add and remove participants from a project. Firstly, you can email clients, create and send invoices, and create and send contracts, quotes, and even questionnaires. Next, it is also possible to send existing and saved brochure templates. Then, the mobile application provides access to the calendar to-do list and allows you to respond to new requests. However, there are limitations to mobile apps. People cannot use them to create new schedules, edit brochure templates, create new templates, or advance access areas of the Service, including accounting, reports, contact forms, and workflows.
In conclusion, having this quick-pull CRM and business management capability on a mobile device is huge for entrepreneurs and smaller businesses. It allows for quick response and continuity, allowing small businesses to appear more responsive and professional.
Integrations
HoneyBook integrates with very few third-party applications. Here's software that HoneyBook integrates with seamlessly:
Quickbooks
Gmail
Google Calendar
Zapier
HoneyBook Review Conclusions
HoneyBook is a wonderful CRM possibility specially designed for tiny businesses. It offers a reliable platform and a spread of tools. Furthermore, users will optimize time and improve performance due to its machine-driven processes. Though it's not the most affordable option, it offers a starter setup for less than $9/month. Regular plans embrace all options and don't limit the number of clients, projects, or team members. The system could be a bit glitchy and exhausting to learn. Yet, it is a good resolution to prepare your workflow. These HoneyBook reviews indicate solid software with in-depth support. To sum up, try it out with its 7-day free trial and decide whether it's the proper fit for you.