HubSpot CRM Reviews
& Product Details
What is HubSpot CRM?
HubSpot CRM is a popular customer relationship management(CRM) solution that enables businesses to manage their customer relationships. With HubSpot CRM, businesses can manage their customers without creating or managing their tools. Using CRM is beneficial as they help businesses to improve conversations and bring profits by using customers' important information and analyzing them to understand better.
This tool is no different. It lets businesses analyze customers' data and get insights through data relations. In addition, companies can use the data to improve sales funnels. HubSpot CRM provides a free version that lets anyone try them before moving to paid plans(if needed). Here, you get tons of features that let you create strong customer relationships and boost conversations — resulting in improved revenue for the business. They also offer other software that integrates well, including marketing, sales, and customer service.
Found in these Categories
Best For
Keep all your contacts in one centralized, customizable database.
StartUps

Freelancers

Small Business

Medium Business

Large Enterprise

Non-profit Organization

Personal
Cloud, SaaS, Web-Based

Mobile - Android

Mobile - iPhone

Mobile - iPad

Desktop - Mac

Desktop - Windows

Desktop - Linux

Desktop - Chromebook

On-Premise - Windows

On-Premise - Linux
Company Name

Hubspot

Located In

United States

Website

hubspot.com
Starting from:
$50 /month
Pricing Model: Subscription
Pricing Details:
The Hubspot CRM pricing bundle includes all free tools plus: Marketing Hub, Sales Hub, Service Hub, CMS Hub & Operations Hub. There are three pricing plans: Starter, Professional & Enterprise & each one comes with unlimited free users. The Hubspot CRM free version gives access to many features & you can add 1,000,000 contacts and unlimited free users, and your free access has no time limit. Committing to an annual plan will lower the monthly cost to $45 for the Starter Plan.
See HubSpot CRM Coupons
Campaign Management

Email Marketing

Interaction Tracking

Lead Capture

Lead Management

Referral Tracking

Sales Forecasting

Task Management
Additional Features
Activity Dashboard

Alerts/Notifications

Calendar Management

Calendar/Reminder System

Cataloging/Categorization

Client Management

Client Tracking

Collaboration Tools

Contract/License Management

Customer Database

Customer Service Analytics

Document Management

Customer Support

Document Storage

Email Management

Email Response Control

For Mac Devices

Internal Chat Integration

Landing Pages/Web Forms

Lead Distribution

Knowledge Management

Lead Generation

Lead Nurturing

Live Chat

Lead Qualification

Lead Segmentation

Marketing Automation

Relationship Tracking

Mobile Access

Performance Metrics

Pipeline Management

Project Management

Prospecting Tools

Sales Pipeline Management

Scheduling

Search/Filter

Segmentation

Self Service Portal

Source Tracking

Team Assignments

Territory Management

Third-Party Integration
Build excellent customer relationships.
CRM solution that brings customers and companies together.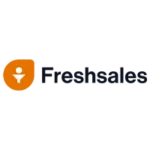 Accelerate your revenue with context-driven sales.
HubSpot CRM is a leading CRM software provider for small to medium-scale businesses. It offers a generous free plan with tons of features to explore, helping users to grow their business using CRM. Also, the CRM is easy to use and offers extensive documentation — meaning anyone just starting with CRMs can also use HubSpot without much difficulty. It is truly a feature-rich CRM service and can even meet the requirement of an enterprise environment. Let's explore more in our HubSpot CRM review.
HubSpot CRM system
HubSpot CRM is at the top of the CRM pyramid. It is a world-class product that provides great value to its customers. Its popularity is primarily linked to its feature-rich free edition and its ability to work effectively across the business, including sales, marketing, and customer service department.
How to use HubSpot CRM?
A CRM system, in general, provides multiple benefits, including:
Great insights
Increased collaboration
Higher productivity
Better customer experience
How to start working with this CRM
As HubSpot CRM offers a generous free plan where you can start using it. To use this CRM system, you must first register for an account. Another pre-requisite is to know how CRM works. The steps required to set up your account are as follows:
Go to the Homepage and then click on Get HubSpot CRM.
From there, do a Hubspot CRM log-in. If you do not have an account, you need to create one.
Once done, you must go to the dashboard and add contacts to the CRM. For example, you need to click on the "Create Contact" button to add a new contract. You can also import or do other tasks, such as filter generation.
If contacts are created successfully or imported correctly, you will now have contacts in your contact list.
You can also edit the contacts by clicking on the edit icon and adding other information such as date of birth or degree.
Contacts can also be permanently deleted or assigned to a new owner.
You can also edit filters, add a company or invite teammates to join the process.
Next, you can create deals and generate lead Ads.
To know more about each step, it is best to check out the official documentation.
Details of HubSpot CRM Features
This CRM system is a feature-rich content relationship management solution. It is loaded with basic and advanced features that enable businesses to manage customers in an organized way, improving customer relationships and increasing revenue. Let's look at its features below:
When you first log into your HubSpot CRM account, you will be greeted with an organized dashboard that offers an overview of the entire pipeline from an eagle's point of view. The administrator can manage their project and analyze the information to make decisions.
For example, the admin can learn about the current number of deals active in the pipeline and easily assign them to team members or automate the process if needed. He can also check pipeline performance and learn about the progress. The sales information also helps to gauge the progress. Finally, the admin can move to the respective section for detailed information and get detailed reports.
In the current market, businesses grow very fast. That's why CRM solutions need to offer scalable customer databases that store large amounts of customer information with the ability to add, remove or edit information seamlessly when needed. Also, customer information should always be safe with no expiration date!
HubSpot provides an excellent CRM database to add easily, search entries, and edit them. HubSpot gives you access to a powerful CRM database that stores key information such as Customer name, email address, and title. The other things that people can do include:
Past information about customers, including interactions
Lead Source
Money spent by customers and the number of orders created by them
Other vital personal customer information
HubSpot CRM offers tons of integrations for its users. They are also categorized well so that anyone can find them easily. You can always find popular apps and services in the sea of HubSpot integrations, including Google Ads, Slack, LinkedIn Sales Navigator, Zoho, Freshdesk, Salesforce, and so on! For communication, it offers Outlook and Gmail integrations. Moreover, HubSpot also offers access to productivity tools with easy HubSpot integrations.
CRM can be complex, so you need task management to manage your team's tasks. HubSpot CRM lets you monitor your pipeline and assign tasks when needed. You can also set task reminders for better results. You can also track, schedule & align tasks, create notes, and communicate with customers via emails and calls. The task management feature lets you streamline the sales process and ensure that you can enrich customer relationships.
HubSpot CRM provides email marketing directly from the software. Email marketing is one of the best ways to communicate and create customer trust. With HubSpot, you can create a personalized email journey for your customers with predefined emails which are completely customizable with the help of the HubSpot drag-and-drop editor.
ROI Analytics and Built-in Analytics
Furthermore, you can also take advantage of the ROI analytics provided within HubSpot to learn how your business grows. With analytics, businesses can keep a tab on their growth and see where they can change to improve and bring more profit. In addition, the ROI analytics tool ensures that they do not fall prey to data complexities.
On the other hand, in-built analytics allows businesses to gauge their marketing activities. As a plus, you can also create a custom report from the analytics, see the system's bottleneck, and improve it using reports.
HubSpot CRM offers audience segmentation. You can segment the audience based on behavior, demographic data, and responses. In addition, it also lets you segment the audience on other criteria, including professional, industry, location, and gender.
HubSpot provides good API support that lets you easily connect incompatible tools to integrate with the HubSpot CRM. As a result, you can integrate and transfer data across the solutions while ensuring that other software aspects work as intended.
Other HubSpot features
HubSpot comes with tons of other key features. Let's list them below.
Customer support
Ticketing system
Mobile support
Live chat and meeting scheduling
SEO advisor
Reporting dashboard
Deal tracking
Pipeline management
Contact management
Company insights
Call tracking
Form Builder
Lead generation
Landing page builder
Ad management
Live chat and chatbots
Team email
Data sync
Prospect tracking
Productivity tools
HubSpot CRM Review Conclusions
In conclusion, HubSpot CRM is a great first CRM solution for business. If you are a small or medium-scale business looking for a CRM that suits your needs, then you should try HubSpot. Its generous free version is unique as no other CRM providers in the market offer so much for free. However, if you are a rapidly growing company, you can expect to exhaust the free plan limitations.
Besides providing a generous free plan, HubSpot provides a smooth onboarding process with good customer support. The simplicity also stands out as new users will find it much easier to use the CRM. Moreover, it offers great navigation and usability through its different tools, including shared inbox, email optimization, and team workflows. Anyone starting can also take advantage of their excellent Knowledge Base and Community, which provides pointers when you get stuck or pointers for someone just getting started with CRM.
The pricing model, however, is somewhat confusing. Apart from the free plan, it would help to buy add-ons or service bundles to get the most out of HubSpot. Yet, if you are not sure which HubSpot software to subscribe to, you can choose the CRM suite Starter bundle that gives enough access to tools and features for small businesses. Larger businesses, on the other hand, need to get higher-priced bundles.
Overall, HubSpot is a great CRM for marketers, sales reps, customer service solutions, or businesses who want to get the most out of a well-functioning and feature-rich CRM solution.
HubSpot CRM Related Insights