Asana Alternatives
What project management options are there? You can look at the following Asana alternatives as a team or an organization.
Asana is an excellent project management software, but it doesn't offer value to everyone. For example, Asana is a great pick for teams and larger projects or teams managing multiple projects. However, Asana doesn't fit well for teams working on a smaller or a single project. It also doesn't go well with teams with low members as it doesn't justify the value of your investment.
Another disadvantage is that Asana is not an easy tool to get started with. The interface can be confusing, and new users can also feel overwhelmed by the number of features available on the platform. Lastly, it lacks a time-tracking feature, so you need to add-ons or integrate an app that supports it.
Monday.com is an attractive alternative to Asana. It falls under project management solutions but is best described as an all-in-one workflow management tool. It inspires a lot from Asana's workflow. Moreover, Monday.com has many integration options, and you can easily add them through its app store.
For customization, you get access to 200+ customizable templates that let you quickly start your project without difficulties. The key notable Monday.com feature includes customizable workflow properties, centralized workflow management, add-on apps, track time, manage team workflow, built-in templates, and support for Grant, Board, and Calendar views.
Trello, now part of Atlassian, offers a card-based Kanban-style project management solution. It is ideal for individuals and teams who want to manage their projects from a single centralized place. For example, you can manage each project as a broad and then create lists to categorize tasks.
The cards act as an atomic part of your project where you can put tasks for teams and assign members to them. Trello's biggest advantage is that it offers an easy way to organize your project without feeling overwhelmed. However, Trello may be challenging to use and manage for larger projects as it lacks more advanced features required to manage complex projects.
The most professional project management solution is Jira for teams and professionals. It is an established project management software that is versatile and easy to use. In addition, it is one of the few project management solutions supporting Kanban, Scrum, and Scrum ban boards.
With over 3000 external supported apps, you can integrate all your working apps in Jira and utilize it as a centralized place to manage projects. The Jira key features that make it easy to manage projects within Jira include Advanced reporting, Unlimited custom fields, Polished user experience, Customzied workflows, Import data, Advanced security, Mobile Interface, and Rest API integrations.
Notion is an excellent tool, primarily note-taking software, but it can also be used for team collaboration. Moreover, the tool offers internal tools to manage teamwork, and you can create streamlined boards, lists, and timelines for better collaboration. As an admin, you can create templates for managing different projects, including marketing and sales.
Notion's key features include real-time document updates, easy collaboration with team docs and wikis, custom workflow creation, and desktop and mobile apps. It also offers three views: timeline, board, and list, with access to an excellent community of integrations and template builders. Unlike Asana, Notion is cheaper and a perfect tool for creating wikis and documents.
Asana vs. Monday.com
Project management software is part of all major industries. Almost every professional loves using them, and two of the major players, including Asana and Monday.com. Both of them are great, but out of the box, you will find one major difference: Asana offers a Free Forever plan which lets you create unlimited tasks and projects, whereas, Monday.com only offers its users access to the solution with their free 14-day trial.
What does Asana offer?
Asana is a leading cloud-based project management solution that all businesses can use. It primarily offers document management, task management, collaboration, workflow management, and portfolio management. In addition, it supports Kanban, Gantt, and lists calendar. To create a centralized experience, Asana offers more than 100 integrations and provides four pricing tiers.
What does Monday.com offer?
Monday.com is another cloud-based project management program that improves visibility for your project and makes it easy to collaborate on your project. Monday's approach is to visualize tasks and ensure that you have both granular and big-picture for your projects. As for the view, it supports Kanban, Gantt, and timelines. Here, you also get four different tiers and can use the free trial.
Core Features: Asana vs. Monday
Workflow management: Both Asana and Monday offer workflows with different names: views and pulses. However, there is a fundamental difference in how they work. Asana offers four ways to visualize project progress: Gantt charts, calendars, Kanban, and lists. Monday.com, on the other hand, Monday.com makes it much easier for admins to check their status as you do not have to switch between browser tabs and pages.
Task management: As for task management, you can easily create tasks in Asana and Monday.com. In Asana, you can assign tasks to team members by mentioning them with @ and setting deadlines. Monday.com uses a similar approach to Pulses, where you can assign it and set a deadline.
Portfolio management: Asana and Monday.com offer project portfolio management, which is very useful for small and medium-scale businesses. You can use the portfolio feature to picture your projects better and how to manage them. On Monday.com, it is known as Groups, where you can group the Pulses — giving you an open-ended way of managing your pulses.
Integrations: Asana vs. Monday
Integration-wise, both Monday and Asana offer great app collections. However, when you note down the numbers, Asana beats Monday.com regarding integration support. With Asana, you get more than 100 integrations, whereas Monday.com offers around 40. In addition, both offer their API so that you can integrate custom solutions or create apps.
Pricing: Asana vs. Monday
When it comes to pricing, there is one big difference. Asana offers a Free Forever plan which lets you use it for unlimited projects with 15 members. The Free plan features are sufficient to run small or medium-scale projects. That's where you need to take their premium plan. As for Monday.com, you get no free plan, but you can try their paid plans for 14-days under a free trial offer.
Security: Asana vs. Monday
Both Asana and Monday are secure as it handles sensitive data and information through their project management solution. For both of them, you will get the following:
SOC 1 and 2 compliance
GDPR
EU-US Privacy Shield
HIPAA
SOC3
For login, you get 2FA on both platforms. However, Monday.com offers an additional layer of security through SSO using popular apps such as One Login and Okta.
Helps manage teams & move work forward.
All of your work in one place: Tasks, Docs, Chat, Goals & more.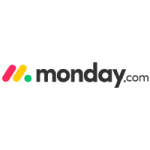 The Work OS that lets you shape workflows your way.