Hubspot CRM Alternatives
HubSpot is the king when it comes to CRM solutions in the market. However, it doesn't mean it is the right pick for your business. Despite a generous free plan, businesses can easily exhaust-free plan limitations and are left with no option to move to paid plans which can be costly! On top of that, the complicated pricing doesn't help – confusing companies on which one to pick.
So what other HubSpot alternatives are there in the market? Let's list the potential ones below.
ZohoCRM provides all-in-one marketing solutions for businesses just like HubSpot. You can access proper customer relationship management software, website creator, and email hosting. Moreover, you also get access to other advanced features such as customer service, accounting, and project management software. However, ZohoCRM doesn't offer a generous free plan like HubSpot.
But, you will get access to reasonably priced plans. Zoho's approach to HubSpot is different as it offers three views, including tubular, canvas, and Kanban, for accessing different sections, including deals, accounts, leads, and contacts. In comparison, HubSpot only offers access to 2 views. As for HubSpot defense, it offers a better interface that is easy to navigate and also comes with features that ZohoCRM lacks. The pricing plans of ZohoCRM start at $20 per user per month.
Another notable tool from the Hubspot CRM alternatives list is ActiveCampaign.
ActiveCampaign is a great marketing solution that offers excellent reporting and automation within a powerful marketing solution. With it, you can manage your customers with the help of excellent automation features. For example, you can manage different campaigns and use their drag-and-drop flowchart-style editor to edit the automation workflows. Additionally, you also get access to top email marketing tools.
The CRM aspect of ActiveCampaign is also great as it embodies marketing and sales automation well. To help you in the quest to capture leads, it also comes with a landing page editor. ActiveCampaign pricing starts at $9. However, you need to get their higher plans if you want access to more features. Unlike HubSpot, ActiveCampaign doesn't offer free plans and is best suited for eCommerce businesses that want to do email marketing.
EngageBay is an affordable alternative to HubSpot while offering a good set of features. It is best suited for small and medium-scale businesses as it offers one of the best CRM solutions out there. EngageBay comes with access to unified CRM and provides access to sales, marketing, and customer support software.
It is currently used by more than 50K businesses globally. Like HubSpot, you can access different hubs/bays, including Sales Bay, Marketing Bay, and Service Bay. Moreover, it also offers a free tier with pricing plans starting as low as $14.99 per user per month. The only thing that it lacks is the lack of more integrations.
The list of Hubspot CRM alternatives continues with Salesforce.
Another big player in the CRM landscape is Salesforce. It is a leading CRM solution that provides stand-out solutions for businesses with tons of automation. Salesforce is well-known among businesses as it is customizable and has over 20 years of experience in the industry. Moreover, it also offers extensive reporting with a wide range of integrations from 1,000 other platforms. However, it is expensive and can be complicated to set up, but once set up, it can yield great results for the business.
Its pricing starts at $25 per user per month and gives lead management and analytics access. The higher-tier plans give more advanced features, including lead scoring, advanced reporting, workflow automation, and 24/7 reporting. In addition, the Salesforce ecosystem is huge as it offers other marketing and sales tools that can seamlessly integrate with the CRM. This way, businesses can automate customer journeys and manage high-performing email marketing campaigns.
HubSpot CRM vs. Salesforce
HubSpot and Salesforce are behemoths in providing business solutions to the market players. Their CRM solutions are excellent, with an extensive feature set and the ability to integrate with hundreds of apps and services. Let's compare both of them below.
User Interface and Setup
HubSpot is fairly easy to use when compared to Salesforce. However, if your business decides to use Salesforce, you need to hire people experienced in Salesforce to set up and manage it. A similar is true for HubSpot, but the requirements are not as stringent as Salesforce.
However, both platforms offer an easy way to work with CRM features, including managing client data, contacts, leads, etc. Therefore, the dashboard is crucial in how you use both platforms. The good news is that both offer a highly-navigational dashboard with all the important information at your disposal.
Dashboard and reporting
When it comes to reporting, Salesforce comes at the top. It offers better insightful reporting and more in-depth information about forecasting, sales activities, and pipelines. So as an analyst, you can take advantage of the information and use it to make necessary changes. For example, you can use Salesforce and HubSpot to do the following:
Find opportunities using geographical territory
Customer segmentation based on different metrics
Figuring out the valuable deals
HubSpot seems to offer good customization and reporting features but lacks compared to Salesforce. Salesforce, for example, offers more visualization options, including the ability to create pie charts, funnels, and more on the dashboard. HubSpot is a good pick if you are looking for pre-configured reports.
Pricing
As for pricing, both HubSpot and Salesforce are priced neatly for their respective target audience. HubSpot is mainly aimed at small businesses and has a clear pricing model. On the other hand, Salesforce is an ideal pick for enterprises or businesses that want long-term investment and are looking for advanced features.
However, the biggest difference is how their pricing model is structured. The cheapest pricing plan for Salesforce is $25 per user per month, which follows a SaaS model charging companies monthly subscription fees based on the total number of users. Then, other subscription fees can add on top of that, including other features such as customization options, contact storage, etc.
At the maximum, Salesforce can cost as much as $300 per user per month with access to advanced features.
But what about HubSpot? HubSpot's biggest advantage is that it is free to use and offers a decent feature set for free users. HubSpot also doesn't have any limitations on users. But, that's where the pricing advantages end, as users need to unlock more features and services on a la carte basis, making the arrangement more expensive.
Pipeline Management
If your business heavily relies on complex sales processes, you need to choose Salesforce, as it can handle it better than HubSpot. Hubr5Spot, on the other hand, is ideal for small businesses that do not require to set up complex sales processes and can do well with basic sales cycles.
That's because Salesforce offers more customizability and can be configured to manage complex sales processes. HubSpot is also good in this aspect and lets you configure different sales pipeline stages but is limited to one pipeline per organization. To overcome the restriction, you need to buy a premium or add-on bundle, adding more cost to your package.
Lead Capture, Management, and Generation
Both platforms offer a seamless way to capture leads and provide great value for your investment. In addition, Salesforce offers extensive customization options, while HubSpot content marketing excels at content marketing and inbound.
Workflow and Documentation
You need to create extensive documentation to keep your workflow understandable and meaningful as a business. Both HubSpot and Salesforce provide good tools for documentation and workflow.
In conclusion, both HubSpot and Salesforce offer excellent solutions to businesses. But, they are not aimed at a similar type of user. HubSpot is a great pick if you are a small to medium-scale business as it provides a cost-effective yet feature-rich CRM solution. On the other hand, Salesforce is more focused on solving enterprise problems and provides solutions for the complex sales process. Salesforce also offers great analytics and reporting. So which one would you choose, Hubspot CRM vs. Salesforce?
There are plenty of CRM, and Hubspot CRM alternatives on the market, choosing the best one depends solely on the nature of your business, the number of users, and the number of contacts. Keep an eye on Tekpon, as we list new software daily!
Build excellent customer relationships.
CRM solution that brings customers and companies together.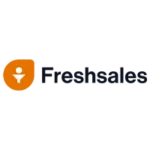 Accelerate your revenue with context-driven sales.