Infinity Alternatives
Infinity Software Alternatives are numerous. So let's start with a list of some of them.
Trello
Asana
Airtable
Teamwork
Monday.com
Notion
Basecamp
Microsoft Project
Wrike
Microsoft Excel
Smartsheet
Todoist
Jira Software
There are lots of Project Management Software products available for businesses these days. However, deciding which is the best for your company requires an in-depth analysis. You'll have to check the features included, pricing packages, ease of use, and many more.
We want to help you save time and compare Infinity App with some of its Top Competitors.
Infinity vs. Trello
What is better, Infinity or Trello? To answer this question, you have to take into consideration the specific needs of your business.
Yes, Trello is the most common competitor of Infinity. However, while Trello is an excellent & free project management software, Infinity stands out with more view types, custom fields, and a limitless structure.
Firstly, we have to state that Trello is a Kanban-style project collaboration tool. It is widespread and features a lifetime free version. You can use Trello free version and take advantage of unlimited personal boards, cards, lists, and 10 MB of space/file attachment.
Secondly, Trello features an uncomplicated & easy-to-navigate interface, activity history & third-party application integrations.
On the other hand, the uncomplicated interface is one of the disadvantages of Trello if you need a more flexible tool.
When compared to Infinity, Trello has only one view type and far fewer structure options & attributes.
Pros of using Infinity vs. Trello
Organize with ease any data and projects
Structuring options that can satisfy even the needs of the most difficult ones
Unlimited storing capacity
Tons of customization options
Colorful and intuitive UI/UX
Gantt Charts, Timeline, Calendar & more
Integrations
Lots of templates to get started easily
Cons of using Infinity vs. Trello
No free version
API in Beta testing – not available for users yet
The abundance of features can be a bit overwhelming at first
Infinity vs. Asana
There's no doubt about which one is more popular here! Asana has been on the market longer than Infinity and is a great project management tool. On the other side, even though it is newer, Infinity App comes with various viewing options & lots of other features.
Asana provides features like Email Integration, Task Management, Agile Management, Data Imports/Exports, Calendar Management, & more. In contrast, Infinity comes with Task Management, Sales Forecasting, Project Management, Knowledge Management, and other such functionalities.
Same as Trello, Asana comes with a free plan. It has basic features that allow you to collaborate with up to 15 users. You can, however, communicate well with them and assign tasks & due dates.
On the other hand, Infinity has no free version or trial. However, it does have a 30-day money-back guarantee and comes with a pay-once-lifetime deal. That said, you can organize everything how you want to while saving money and time.
To sum up, you can check our full reviews of other Infinity software alternatives like: Monday.com, Notion, Teamwork, and Todoist, or go to our Project Management Category page and compare the tools to choose the right one for you better.
See everything the team's working on in one place.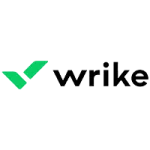 Transform the way your teams work.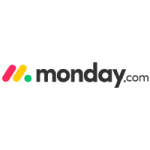 The Work OS that lets you shape workflows your way.