Metadata Reviews
& Product Details
What is Metadata?
Metadata.io is an AI campaign execution platform designed for B2B marketers that automates campaign building, targeting, and optimization using actual CRM data and KPIs.
The platform's features include audience targeting, campaign automation, web personalization, campaign experimentation, lead enrichment, and revenue optimization, all of which reduce low-value work and free up time for higher-value tasks. It is AI-driven and account-based, allowing for streamlined management of promotion strategies using targeted advertisements and email campaigns.
The platform's patented technology can execute thousands of campaigns in a matter of hours, optimizing campaigns for pipeline impact at a velocity that is not humanly possible.
Its Marketing OS provides users with the ability to improve digital content through A/B testing and data segmentation.
Found in these Categories
Best For
AI campaign execution platform for B2B marketers.
StartUps

Freelancers

Small Business

Medium Business

Large Enterprise

Non-profit Organization

Personal
Cloud, SaaS, Web-Based

Mobile - Android

Mobile - iPhone

Mobile - iPad

Desktop - Mac

Desktop - Windows

Desktop - Linux

Desktop - Chromebook

On-Premise - Windows

On-Premise - Linux
Company Name

Metadata

Located In

United States

Website

metadata.io
Pricing Model: Subscription
Pricing Details:
Metadata.io offers a base platform for automated campaigns on Facebook, Instagram, and LinkedIn, with an annual spend limit of $600,000 for $60,000 per year. The platform includes audience targeting, CRM and marketing automation tools integrations, intent data, conversational marketing, and a success team. They also offer a web personalization platform called Reactful, for $24,000 per year, with up to 1 million monthly sessions.
Contact Database

Import/Export

Landing Pages

Forms

Lead Builder

Lead Quality

Lead Segmentation

Lead Validation

Pipeline Management

Prospecting Tools

Reporting & Statistics

Personalization

Templates
Additional Features
AB Testing

AI/Machine Learning

API

Campaign Analytics

Campaign Management

Activity Dashboard

Campaign Personalization

Campaign Planning

CRM

Campaign Scheduling

Campaign Segmentation

Customer Segmentation

Data Import/Export

Drag & Drop

Engagement Tracking

Lead Capture

Lead Database Integration

Marketing Automation

Lead Generation

Lead Management

Multi-Campaign

Lead Nurturing

Multi-Channel Marketing

Pipeline Reports

ROI Tracking

Reporting/Analytics

Social Marketing

Social Promotion

Target Account Identification

Third-Party Integrations
B2B database, company contact & business leads.
B2B data and software you need to connect with valuable buyers.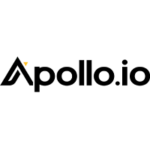 Search, engage & convert 250 million B2B contacts.
Metadata Related Insights